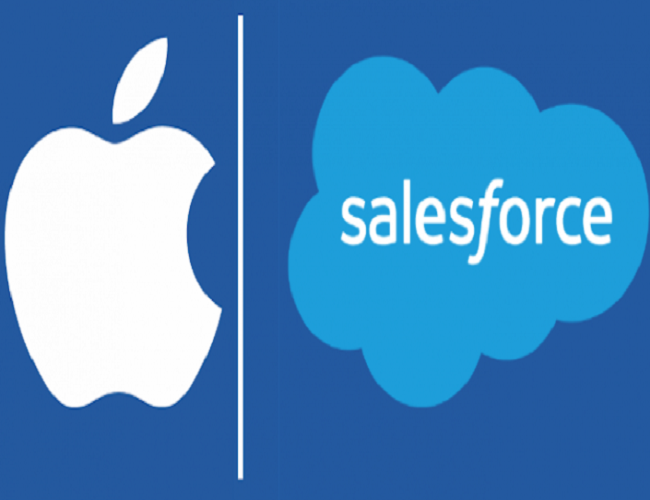 After Apple launched its new flagship iPhone XS and iPhone XS Max on sept.12, which was exactly one year after iPhone X was launched. What should it do next? Slow down all old phones in order to force iPhone users to buy the latest version of the product?
If you can recall, Apple admitted it was slowing down old iPhones to cajole consumers into buying its new product, which it, however, issued a formal apology afterward.
However, guess that formal apology was genuine as few weeks after the recent launch, precisely yesterday, sept.24, Apple made a press release to partner with Salesforce to bringing together the best devices for business and customer experience exclusive to iPhone and iPad.
In the recent past, research has it that Apple's customer service experience has been admired by many Android users that it made them want to switch over to iPhones. Interestingly! And now, Apple is optimizing that experience with its strategic partnership with #1 industry-leading customer relationship platform, Salesforce.
The synergy between these two companies is to enable powerful new mobile app for business and to deliver great customer experience for businesses around the world while embracing native iOS and delivering exclusive new features on iPhone and iPad. Said Tim Cook, Apple's CEO, with unique Apple capabilities such as Siri shortcuts, Face ID, Business Chat and more.
Second, to enable the first Salesforce mobile SDK that is optimized for swift, Apple's powerful, and intuitive modern programming language which would enable businesses and developers to build and deploy apps for iPhone and iPad on the Salesforce lightning platform.
Furthermore, "Together Salesforce and Apple are defining a new era of mobile innovation with native apps on iOS, and empowering millions of people with access to Trailhead and the skills they need for the jobs of the future." said Marc Benioff, Chairman, and co-CEO Salesforce.