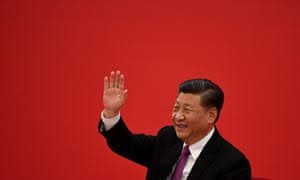 The People's Republic of China has further intensed its comeback on the US following the US ban on Huawei over bridging the trade deficit between both countries amid other reasons.
This time, Beijing has ordered all government institutions and public bodies to eliminate their western computer wares as reported by FT. According to the report, China will be undertaking the tasks of replacing American's computer equipments with local production between now and 2020.
This decision would however, affect US countries who have been licensed to do business with the Chinese like Microsoft Inc, Apple, Intel, etc on the grounds of not impacting national security.
Recall that in July, president Trump lifted US ban on Huawei, but with a condition to not impact national security after negotiations came through for both countries,
"China has agreed that, during the negotiation, they will begin purchasing large amounts of agricultural product from our great Farmers", Trump tweeted.
But it seems China had made backup plans already prior to the lift, with its decision to decision to adopt Linux OS for its laptops inspite of the lift.
Again, with the official announcement of its proprietary operating system also sending another signal that China was done with doing business with the US.
We do not know what would happen next for the US companies affected by the Chinese ban. But we're are sure, it's going to really hard on them losing out on China's 1.3 billion people.
What's your take on this?