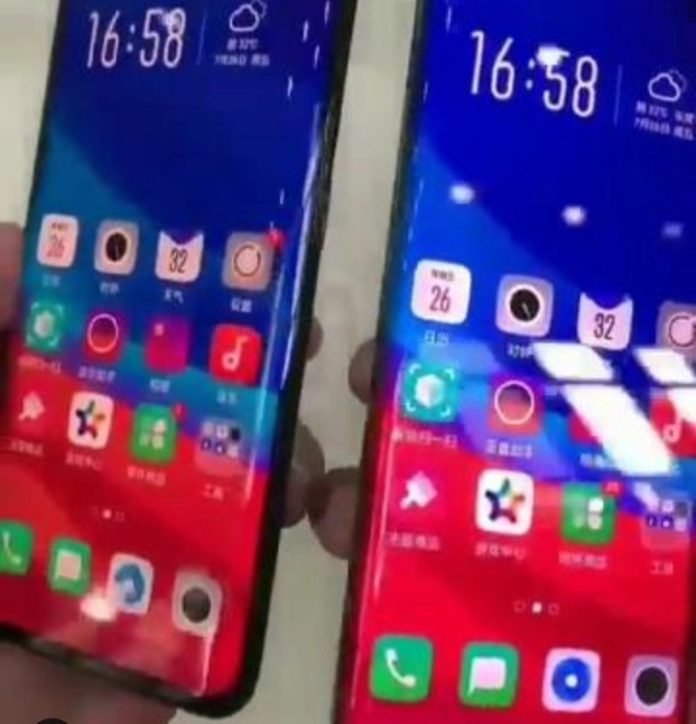 —Chinese smartphone maker Oppo has released its prototype of an extreme version of Samsung Galaxy curved screen edges.
—Oppo's flagship phone suggests eliminated bezels with ultra curved "waterfall screen" technology.
—It takes the whole display to a whole new next level by expanding the panel even further around the edges of screen at 88 degree.
Oppo has recently granted the public an inside view into its latest prototype smartphone technology– "waterfall screen" technology.
Taking borderless smartphone innovation to new heights, we're thrilled to give you a first look at 'Waterfall Screen' technology. 🤯

What do you think the screen-to-body ratio is on this prototype? 😏 pic.twitter.com/99AQKh9ZgH

— OPPO (@oppo) July 29, 2019
The "waterfall screen" technology makes it have exact same resemblance of the Samsung Galaxy S and edge in terms of bezeless screen curves.
When held in upright position, the phone's display runs through the side areas presenting a curve-like situation. But when closely observed, you will realize it's only but a mirage. It is quite  innovative!
The screen also looks fragile and feminine. Sending the energy that it is largely meant for females.
Also, since its waterfall display runs through the side, there might be a range of unsolicited clicks which may have been initiated by our palms.
However, we were not given a name and a clue of what the phone's spec will look like but there's a strong reason to believe it's a sequel to the Oppo Find X. 
What is your take?