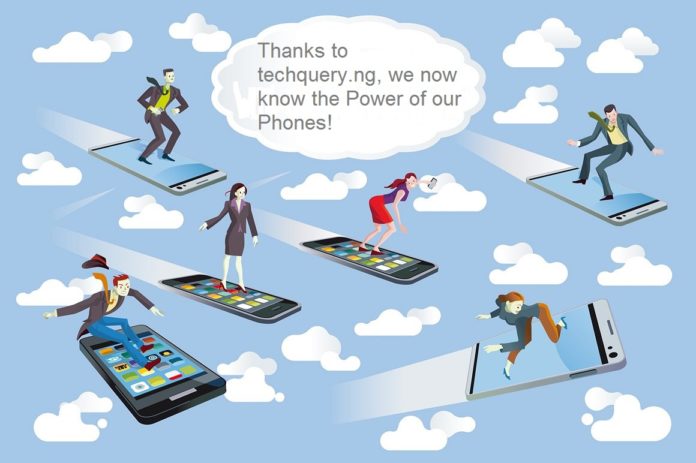 The smart Phone has proven to be one of the most powerful device of our time. Manufacturers and programmers are building more capabilities into it every day. Isn't it amazing that with all its capabilities we still carry it about in our hands or pocket. We do not need to go to a big scientific lab to pay and use the phone's capabilities.
Here are a few incredible capabilities of your phone:
Scan Documents
Do you still go to business centers to scan documents? You probably never knew you had a compact business centre in your pocket, in fact, in your phone. Apps like CamScanner for iOS and Android allow you to turn almost anything you can take a picture of into a PDF.
With this feature, you can keep digital copies of business cards, receipts, or other important documents. You can even share documents via email straight from your phone. You can scan original copies of your vehicle papers and print them out for road inspections etc.
Monitor Your Heart Rate
Do you stress yourself, work excessively, hardly rest, etc. And you are afraid you may pass out anytime? An app on your phone can monitor your heart rate and alert you. Yes an App working with your phone camera!
Measure your heart rate, watch every heartbeat with a real-time PPG graph, and monitor your cardio workouts with apps like Instant Heart Rate for iOS and Android, which uses your phone's camera to detect the color changes in your index finger that are linked directly to your pulse.
Honestly, this is very interesting to try out. But remember it doesn't replace your doctor!
Track Your Kids
Giving parents everywhere a little extra peace of mind are GPS tracking apps like Life360's Family Locator for iOS and Android. This app allows family members to stay in touch and let each other know when they've safely arrived at a destination. Users can view the locations of friends and family on a private map, chat one on one, and even
track a lost or stolen phone.
Surface Level/ Tape Measure
These practical apps turn your smartphone into a convenient multi-use tool. Bubble Level for iOS and Android uses your phone's accelerometer (the same thing that rotates the view of your screen when you change the angular position of your phone) to detect how level a surface is. Simply place your phone on the surface of a given object and you see the result displayed.
And never guess height or distance again with Smart Measure for Android. It uses trigonometry to measure the distance, height, width, and area of a given object. When using the app, all you have to do is point your phone's camera at what you want to measure, then press the shutter as if you were taking a picture.
Identify Things
Have you ever looked at something and been totally baffled as to what it is or what it does? Has the name for it been on the tip of your tongue, driving you crazy because you can't remember what it's called? swipe that frustrating struggle to the left with Google Goggles for Android.
Just snap a picture of a product, painting, barcode, famous landmark, or popular image. If Google can match your picture to something in its database, it will provide you with useful information. You can even use it to translate by taking a picture of text in a foreign language.
I know you still haven't recovered from the shock! But please install the heart rate monitor first to monitor your state of shock then get back to me by subscribing. Chow!!!