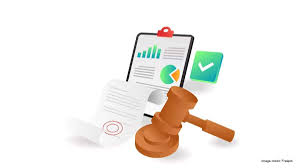 Typeface wants to change the narratives on the use of generative AI technology in web-scraped images and text. According to the founder Abhay Parasnis, Typeface places a greater emphasis on brand governance, content safety and privacy than most of its competitors.
Content safety and privacy have been a serious issue in the generative AI market and a huge concern in generating content that are subject to legal challenges down the line.
Recall that renowned scientific journal Nature announced that it will not publish images or videos created using generative AI tools; Questions integrity! Pending cases against popular AI art tools Midjourney and Stability AI allege that they infringed on the rights of millions of artists by training their tools on web-scraped images. Meanwhile, the U.S. Patent and Trademark Office (USPTO) has yet to issue clear guidance on copyright protections for AI-generated works.
What is Typeface all about…
Typeface, a generative AI startup focused on enterprise use cases. "Every part of the enterprise needs compelling, personalized content to drive results," says the founder. And that too, more at a rapid pace. Typeface revolutionizes the way enterprises deliver content, empowering every facet of the organization to drive exceptional results with unprecedented speed."
It sees to solve tailored problems encountered by enterprises. "Enterprise leaders are telling us across the board that they want to embrace generative AI, but they need a solution that meets their unique requirements and is ready for the enterprise," Parasnis said via email. "They require an AI platform that keeps up with the lightning-fast pace of innovation and feels like a natural extension of their brand."
But without leaving out the most important part, safety and content privacy. "They also need the assurance that their valuable proprietary content remains secure and confidential while seamlessly integrating into their existing workflows." Parasnis reaffirmed 
Typeface reassures it's customers that they own all the assets they generate on the platform.
Recently, Typeface closed a $100 million Series B round led by Salesforce Ventures with participation from Lightspeed Venture Partners, Madrona, GV (Google Ventures), Menlo Ventures, and M12 (Microsoft's Venture Fund). Valuing the startup at $1 billion, the tranche brings Typeface's total raised to $165 million.
Featured image credits; the financial express