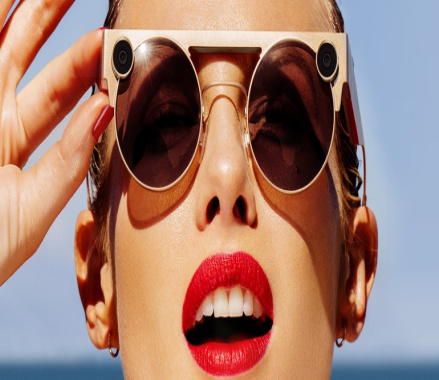 Facebook looks to renew interest in its AR/VR vertical as revealed during its seventh AR/VR digital connect conference held on Wednesday lastweek.
The social media giant has formed a multiyear partnership with eyewear maker EssilorLuxottica, an indication that it is set on developing AR-equipped smart glasses that would give consumers an alternative to smartphones–combining innovative tech with "fashion-forward" looks.
Facebook has seemingly struggled to reduce the glasses' size to a form factor that would appeal to consumers, hence its partnership with the makers of eyewear from Oakley and Ray-Ban to Armani, Versace and more to release more appealing smart glasses with the Ray-Ban brand next year.
According to a keynote announcement by Facebook founder and CEO Mark Zuckerberg, the glasses as a replacement for smartphones will let people make phone calls, see information and livestream their surroundings to social media which it sees as a robust functionality other than a narrow range functionality which mostly focused on enterprise applications.
In view of that, starting next year, the social media network will "open up Portal and Messenger to Spark AR creator publishing, giving more people fun new ways to connect."
Virtual Try-ons for Furniture and Make-up in Instagram
New developments mean users will now also be able to create effects when using Messenger and Portal. Facebook has also shared a preview of AR ads for Insta which will allow users to do 'virtual try-ons' with make-up products advertised via the platform, as well as see what furniture items would look like in their living rooms.
Also, during the conference, Oculus Quest 2 was announced– the next generation of all-in-one VR with a reduced  price. It has the company's highest resolution display ever, weighs less than the original Quest and starts at just $299 USD. It comes with a Qualcomm Snapdragon XR2 Platform processor and 6GB of memory to power even more immersive experiences, with newly redesigned controllers.
Pre-orders are already open and shipments will commence from October 13
Slowly but surely it seems like VR is growing its adoption. 
What do you think?