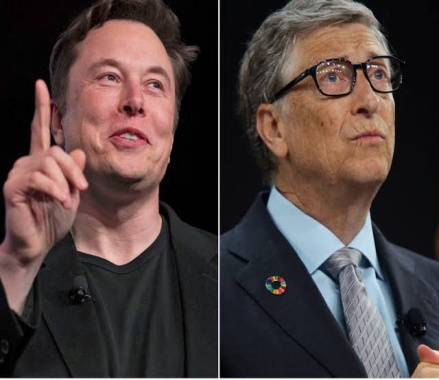 Accounts belonging to famous Tech executives, Politicians, Entertainers; Elon Musk, Obama, Kanye West, Bill Gates, Kimkardashian, Joe Biden, Uber, and more have been hit in a Bitcoin scam by a coordinated Twitter hack on Wednesday.
The Twitter accounts belonging to these fellas spitted similar spam messages sent by Bitcoin scammers who got control of the wheels of Musk's account and others. The message read, "I'm feeling generous because of covid-19…I'll double any BTC payment sent to my BTC address for the next hour. Good luck, and stay safe out there."
Similar tweets were sent through the Twitter account belonging to Gates, the billionaire philanthropist and Microsoft co-founder, Ex-American president, Obama, etc. "I am doubling all payments sent to my BTC address for the next 30 minutes. You send $1,000, I send you back $2,000," the tweet, which was deleted, read.
A spokesperson for Gates confirmed the tweet wasn't sent by the billionaire.
"We can confirm that this tweet was not sent by Bill Gates. This appears to be part of a larger issue that Twitter is facing. Twitter is aware and working to restore the account," the spokesperson said in a statement.
Arriving at the scene of the incident, Twitter support said "Once we became aware of the incident, we immediately locked down the affected accounts and removed Tweets posted by the attackers."
"We also limited functionality for a much larger group of accounts, like all verified accounts (even those with no evidence of being compromised), while we continue to fully investigate this."
It had determined it to be the result of a "coordinated social engineering attack."
"We detected what we believe to be a coordinated social engineering attack by people who successfully targeted some of our employees with access to internal systems and tools," Twitter said in a tweet.
Adding that "investigation is still ongoing but here's what we know so far:"
Meanwhile, "we have locked accounts that were compromised and will restore access to the original account owner only when we are certain we can do so securely."
"Internally, we've taken significant steps to limit access to internal systems and tools while our investigation is ongoing. More updates to come as our investigation continues."
Twitter's security lapses is becoming alarming; With accounts periodically hacked. Last year, Twitter's CEO, Jack Dorsey's account was hacked. And this year an array of top-profile individuals and company accounts have been affected.
Many people foresee the new normal approach to work involving working from home to be a major factor to company & individual account hacks, being that a standard has yet to be set leaving companies to carter for themselves.
What do you think?