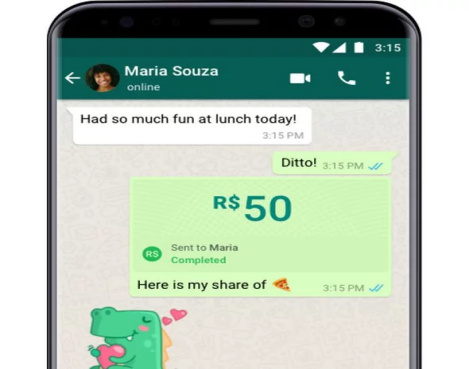 The joy of many was short-lived following the suspension of WhatsApp's payment feature by the Brazilian Authorities last week.
The news that was seemingly received with excitement by the rest of the world didn't seem to go down well with Brazil's Central Bank and antitrust regulator which highlighted that its reasons for the suspension was aimed to "preserve an adequate competitive environment, that ensures the functioning of a payment system that's interchangeable, fast, secure, transparent, open and cheap," the monetary authority said in a statement on its website
Bloomberg reported that Bank authorities in Brazil requested that Mastercard Inc. and Visa Inc. stop payment and money transfer activities through the app.
Also, Cade, Brazil's antitrust regulator, is planning to suspend WhatsApp's partnership with the electronic payment company, Cielo, in respect of large database and market share in payments controlled by these companies.
The antitrust regulator preempts a
high barrier for any new competitors. Hence their decision.
According to an statement on the regulator's website, the deal wasn't presented for evaluation, regulators needed to act fast to avoid competition concerns, the statement read.
But, what does this mean for Facebook?
The decision is in no doubt a set back for the social media giant, Facebook, since Brazil has the second largest WhatsApp users after India. And, over 5 million merchants around the world use a business version of the messenger app, including Brazil.
The social media giant is however, not deterred by the negative responses and promises to forge ahead regardless!
"Our goal is to provide digital payments to all WhatsApp users in Brazil using an open model and we will continue to work with local partners and the Central Bank to make this possible," a WhatsApp spokesperson said.
Do you think other countries would respond to Facebook in like manner? If not, what are the chances?