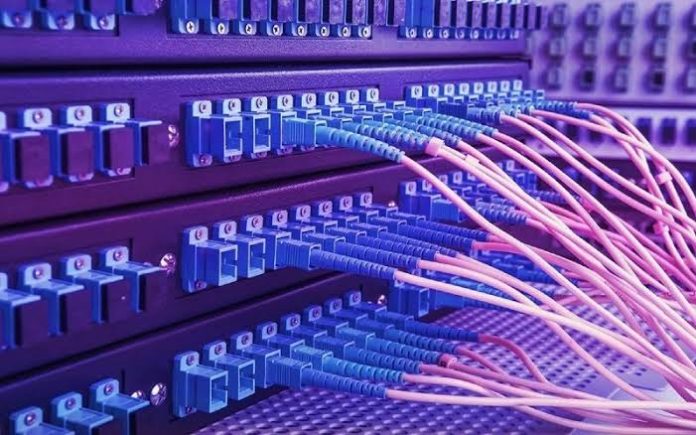 The Federal government of Nigeria has unveilled plans to install internet connections in primary, secondary and tertiary institutions across the country by 2025.
As part of the plans, a major hospital per local government area as well as federal medical centres across the country would have access to Internet connectivity in the next five years, as reported by punch.
The telecommunication industry has also revealed plans to increase bandwidth for downloads from initial 3mbps to 25mbps in the urban areas, and a minimum of 10mbps in rural areas come 2025.
In view of this, the President, Major General Muhammadu Buhari(rted.) speaking at the unveiling of the plans in Abuja, emphasized the need to stick to plans contained in the Nigerian National Broadband Plan (NBP) with focus on the un-served and underserved areas for effective deployment of telecom services.
According to NBP, extensive deployment of fibre optics infrastructure and connection towers would help the country to achieve 90 per cent 4G coverage in the next five years.
Secondly, denser metro fibre networks will also provide the essential building blocks for future fibre-to-the-x networks.
"To date, fibre density in Nigeria remains particularly low with approximately 10 per cent of base stations connected to fibre and majority of the fibre networks over-built on the same routes.
"The continued reliance on narrow band microwave links remains a limiting factor in terms of aggregate capacity and stability of mobile networks, especially in a challenging electricity supply environment. Denser metro fibre networks will also provide the essential building blocks for future fibre-to-the-x networks," it stated.
The internet has soon become extremely essential in a wide variety of ways especially with emergence of the covid-19 global pandemic, which has caused temporary lock down of activities, making it the only option to remote control your life and businesses.
Meanwhile, private sectors and individuals have prior to the FG's plan implemented internet services in few secondary and tertiary institutions as a personal project. Nevertheless, the FG plans will bring a more robust upgrade to areas already installed—Stemming from the saying, it is better late than never!