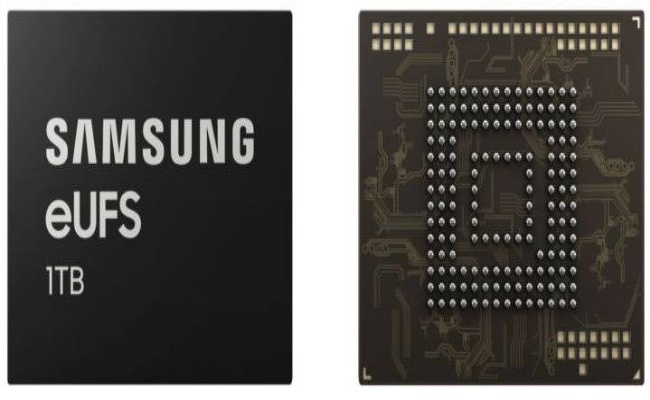 Samsung is at it again, the company is building a 1terabyte(1TB) capacity chips. Sources close to the company disclosed it. It is believed that Samsung may show case it in its February 20 launch event.
At the Consumer Electronics Show(CES) held in Las Vegas the company shocked the world with its modular LED home television set. It is the world's first modular micro LED TV called The Wall.
Samsung is one of the world's most innovative electronics manufacturing company. Years back it said it would equal Apple in the smart phone business, many thought it was another company bragging and day dreaming as usual.
Fast forward to 2019, Samsung is the world's largest phone maker, Samsung also owns the largest mobile phone manufacturing plant in the world. If you would equate Samsung to a human being, one would say Samsung has the brain of Steve Jobs and Thomas Edison put together.
The 1TB chips implications
With today's smartphones carrying almost Hollywood grade cameras, a single photo could be as much as 3mb. For a 1TB storage chips, that would be about 300,000 photos capacity chips. Stack that into a smart phone and you can carry 10 percent of the library of Congress in your pocket. And if ten people have it, you know what that means.
Samsung's S9 had a maximum capacity of 500GB, which was the largest last year. This time around, they want to double the capacity. Well done Samsung!