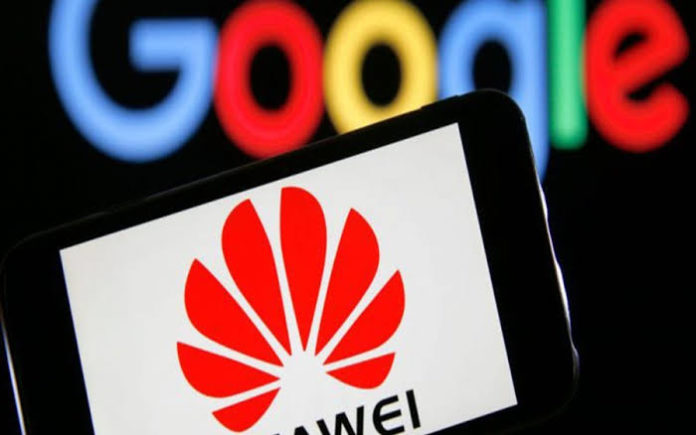 Google on friday evening issued a strong statement of warning to Huawei phone users not to sideload apps like Gmail and YouTube on their phones. This is a clearance following several questions about new Huawei devices in relations to Google's apps and services.
"We have continued to receive a number of questions about new Huawei devices (e.g., new models launching now, or earlier models launched after May 16, 2019 but now becoming available in new regions of the world) and whether Google's apps and services can be used on these devices. We wanted to provide clear guidance to those asking these important questions," Tristan Ostrowski, legal director for Android and Google Play, wrote in the post, which was picked up by 9to5Google.
Recall that last year, precisely May 16th, the US ban on Huawei company over alleged spying became effective. In view of the ban, US company, Google, withdrew its license from the Chinese company such that Huawei's products released later than 16th May were considered "uncertified," and are not allowed to have Google pre-installed apps in them.
However, few months later, it was revealed in a leak that Huawei had devised a means of using third-party apps to download and install Google apps to their phones which was not effective. You can read more about the Huawei saga here.
Google's intention behind its latest post, apart from being politically motivated, is to guard users with newer Huawei products against security risks like spyware and malware that come with sideloaded apps
as Google has been unable to put those devices through its "rigorous" security checks or preload them with Google Play Protect software, which can detect when hardware has been compromised.
"Sideloaded Google apps will not work reliably because we do not allow these services to run on uncertified devices where security may be compromised. Sideloading Google's apps also carries a high risk of installing an app that has been altered or tampered with in ways that can compromise user security."
Meanwhile, a few days ago, Huawei officially launched its first pre-installed Mobile Service (HMS) phone, Honor V30, which replaced Google Mobile Service (GMS). This Huawei Mobile Service ecosystem was the company's first release since being added to the 'Entity List' by the United States in May last year. 
The HMS app includes Cloud Space,
Smart Assistant,
App Market,
Wallet,
Skyrim,
Video,
Music,
Reading,
Themes,
Living Services.
The official launch of HMS means that Huawei has complete ecological capabilities.
Nonetheless, to see whether the Android device you're using has been certified under Google Play Protect. "To check if your device is certified, open the Google Play Store app on your Android phone, tap 'Menu' and look for 'Settings.' You will see if your device is certified under 'Play Protect certification," Ostrowski added.