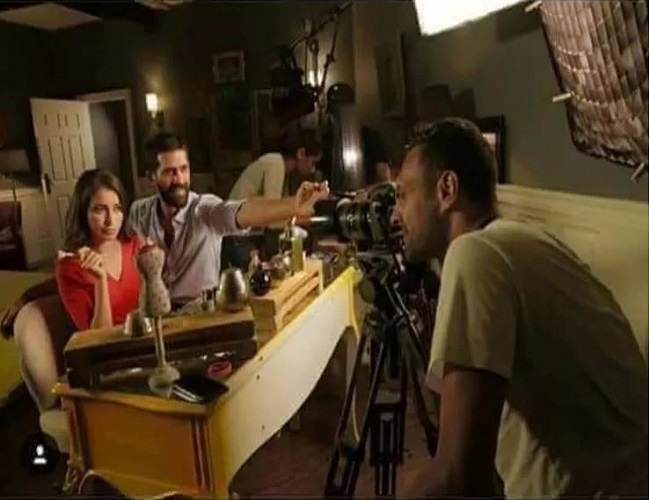 It's been revealed that phone makers now use camera features as their selling strength and many times have not been realistic to the facts. Is it the right thing to do or some sort of marketing strategy?
Huawei, in its latest commercials shot for its new Nova 3 Smartphone has been caught to have faked a DSLR shot for a Nova 3. This was revealed after the advert's actress Sarah Elshamy uploaded behind the scenes snaps of the filming on her Instagram account. The soon deleted fun selfie shots were from a DSLR by a professional photographer, not from a Nova 3.
In the advert, the focus was on a couple who were actually having fun and taking a selfie together. The lady (Sarah Elshamy) felt shy and reluctant to feature in the picture because she felt she wasn't set enough, and hurriedly tried to get a face do, the guy had already flung the Nova 3 (so to speak) over her face and the selfie taken. But on showing her the picture, she appeared unspeakably beautiful, wearing a complete makeup. WoW! That was amazing, everyone went, but in the real sense, it was a shot from a DSLR instead.
DSLR(Digital Single-Lens Reflex) technology is the best Lens technology in high-end professional cameras today. It is like the Mercedes of production cars. It produces crisp, sharp images. It cannot be fitted into a tiny device the size of a phone, and a phone's camera images cannot match it for now.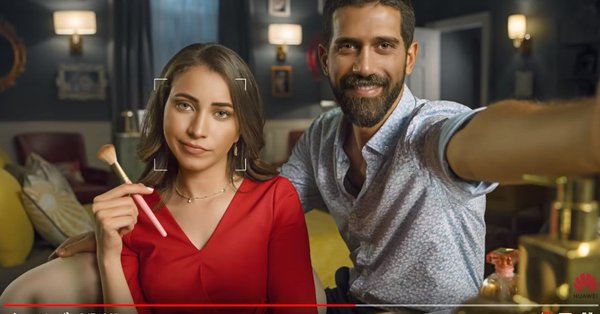 The second largest mobile phone maker in the world, Huawei, has had a few transparency and honest issues in the past with their commercials for both P8 and P9 phones as they tend to hype certain features and capabilities. This is quite shameful and misleading for a big company like Huawei.