In time past, virtual reality used to be available only in tech conferences and special events, where rooms are set aside with physical environments created for that purpose. But now the story has changed, as virtual reality headsets have been developed in such a way that it permeates our lives the way a knife cuts through butter.
Big boys like Google, Sony, Facebook, etc, have jumped on the bandwagon to develop competitive headsets to enhance the various social and entertainment platforms they pioneer. And where competition abides, innovation lacks not. VR headsets development has experienced a touch from some of the world's finest minds in engineering.
This has made game developers to take advantage of the amazing engineering feat to build games for VR. Sooner than later you will be able to play a hand of Blackjack or travel to your favourite country without moving from your living room, thanks to the immersive and futuristic environment created by VR headsets.
Some VR headsets give the feel and view of a man moving through the cosmos, with an out-of-this-world experience, people have also dived on them to purchase them. The following are our best picks for this year.
1.HTC VIVE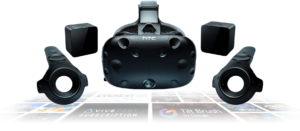 The HTC VIVE is a product of collaboration between HTC and Valve, and it fully supports "STEAM VR". STEAM is the biggest gaming store, especially for VR. This is one of the most advanced VR headsets, with two OLED displays featuring 1080×1200 pixels per eye. It uses PenTile technology, which introduces subpixels and improves image fidelity. It uses two CONTROLLERS with highly functional trackpad. This results in a smoother motion detection. The HTC base stations take the form of a small and compact cube that is very flexible in terms of placement.The HTC Vive is designed to function with SteamVR games but can also play regular Steam games which are automatically adapted to VR via Steam's Theater mode.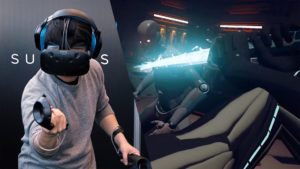 With a price tag of $499, the HTC Vive is sure dominating the majority of gamers.
OCULUS RIFT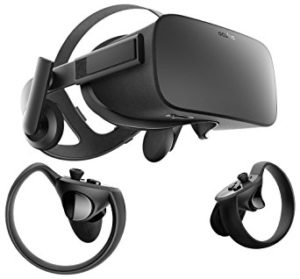 This is one of the most popular VR headsets available, very similar to the HTC Vive. Oculus Rift, a product that was crowdfunded and about $2m raised, has certainly taken everybody by storm. The maker, Oculus VR, is now owned by Facebook.
Oculus Rift display uses OLED technology and it is split into two separate screens – one 1080×1200 display for each eye, producing a total resolution of 2160×1200 pixels. Oculus Rift uses two touch CONTROLLERS that comes with two face buttons, an analogue stick, a small touchpad, a trigger, and grip button each.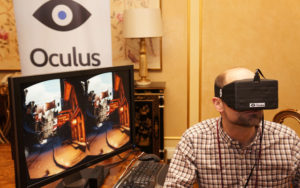 The Oculus Rift comes complete with detachable headphones. Not only are these capable of competing with most gaming headphones/headsets in terms of sound quality. STEAMVR is not officially supported, this leaves a dent on Oculus Rift since STEAM is the biggest gaming platform. Oculus currently sells for about $399.
SONY PLAYSTATION VR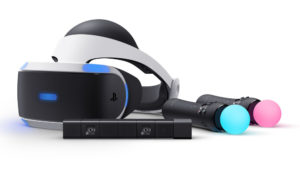 Sony is at it again, with this beautifully looking VR headset it crafted. Of course, very compatible with its "PlayStation" gaming console. It is the first console compatible VR with beautiful LED lights running along it. It also offers the best value for money. It also has a single Full HD OLED screen, as opposed to its competitors which have separate displays for each eye.PlayStation VR has higher subpixel count of 3 compared to the Rift's and Vive's 2.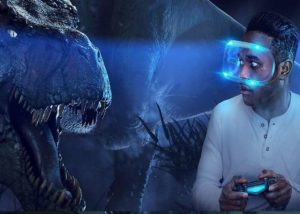 It has an innovative motion tracking system: tracking using the dual-lens camera tracking the movement of the LED lights on the headset. It supports at least PS4 console. It may be cheap but the package does not include its accessories (the PS Camera, Motion, or Aim controllers).
It is priced at about $299.
GOOGLE DAYDREAM VIEW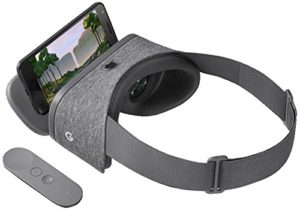 Surely, Google wants you to daydream, and dreams you would have. This device is truly immersive, though it does not have the seamlessness and crisp nature of Oculus and the HTC Vive, it does offer 360 degrees view.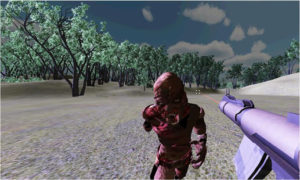 It is made of soft, lightweight fabric, with space to slot in your smartphone, and comes with a motion-sensitive remote control that can be used for navigation or gaming when you're strapped in. The Daydream works with the Google pixel 1 and pixel 2 smartphones. The price is, you won't believe it, 99 Euro.
CONCLUSION
Our choice is based on value for money, technology, platforms compatibility.
For phone-based VR headsets, manufacturers list supported models. But for PC based VR headsets, your PC must have at least the following spec.
CPU: Intel i5 6thgeneration or higher/AMD Ryzen 5 or higher
GPU: Nvidia GeForce GTX 1060 6GB or higher/ AMD Radeon RX 480 or higher
RAM: 8GB or higher
Motherboard: 3 or more USB 3.0 ports
OS: Windows 7 64-bit SP1 or higher.