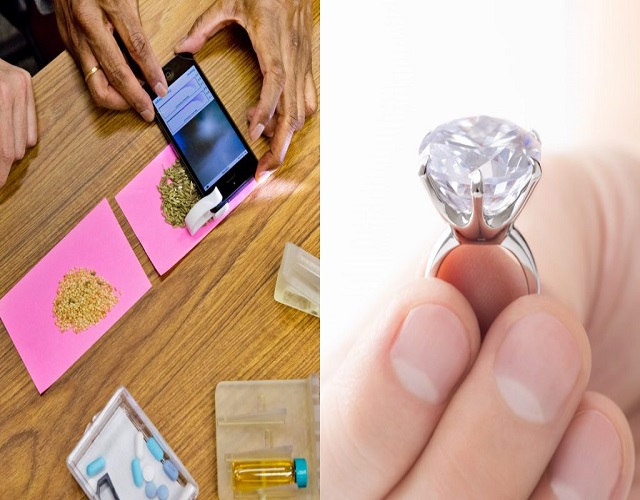 Counterfeiting is a global problem that has affected both manufacturers and consumers in every society. Research tells us that counterfeiting has cost about $1.2 trillion globally, making the need to profer solution paramount. This "syndrome" has eaten deep into our businesses, economy and financial system. Following the cliché "for anything original, there is a counterfeit", many companies and individuals are already leveraging on this problem for their malicious gain which adds up to the question, how can counterfeit goods be detected?
IBM says it has built a handheld counterfeit goods detector to tackle this prevalent issue, calls it IBM Crypto Anchor Verifier. The IBM Crypto Anchor Verifier combines AI and optical imaging to help prove the identity and authenticity of forged goods like Diamond, Bottle wine and Medicine, but that's not all, it also analyzes the quality of water and detects bacteria like E.coli. To crown it all, the technology is synced with a cell phone camera.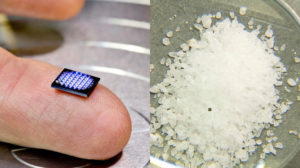 How it works
It uses the process of machine learning drawn on AI models to identify and recognize optical patterns that are unique to every single object or substances and distinguishes it from a modified one.
The IBM Crypto Anchor Verifier solution uses blockchain technology to record originally captured optical signature. This helps to keep track of the product throughout the supply and distribution process up to the moment it's bought by a collector to ensure and confirm that it's the exact same product that left the factory.
This handheld portable kit could be lifesaving being able to authenticate critical medicine, identify bacteria and examine samples on the go.
However, there is a little curiosity, how is this IBM kit able to detect if the chemical composition of a liquid content has been modified?