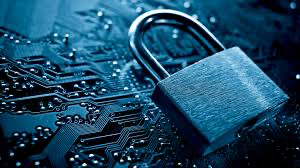 President Bola Tinubu has signed the Nigeria Data Protection Bill, 2023, into law.
The Nigeria Data Protection Act 2023 provides a legal framework for protecting personal information and the practice of data protection in Nigeria.
This comes at a time where data is a veritable part of our existence, and of which if not properly regulated could result in a massive disruption.
Although some persons are skeptical about how this is a solution to the problem of Nigeria and Nigerians, others have the opinion that it is a step in the right direction especially coming from someone who said during his campaign days how he does not use social media.
Just like the US and Europe, the data protection law enacted via GDPR gives users right to sue an entity for breach of law.
However, Nigerians expressed concern about the effectiveness of this law as there are no trusted systems to be held accountable in the face of infringements.
The bill was sent to the Senate and House of Representatives for consideration and passage on Tuesday, 4 April, via a letter from former President Muhammadu Buhari.
The Commission will be led by a National Commissioner responsible for regulating the processing of personal information.
Meanwhile, while the US and EU are doing something about creating the Artificial Intelligence act, Nigeria and Africa is not sitting on the sidelines. The National Information Technology Development Agency says it has begun drafting the Nigeria Code of Practice on the use of artificial intelligence such as ChatGPT, and others.
According to the spokesperson, On AI, as I said earlier, we have drafted the National Artificial Intelligence Policy that is yet to be approved. Also, the agency is already working on drafting the Nigeria code of practice for AI.
Nigeria cannot adopt the EU and US codes of conduct due to our peculiar situation. But we can leverage on theirs to perfect ours to suit our situation."
According to Umar, this is important especially as several concerns have been raised on the growing risk of using AI and the country's preparedness to handle emerging technologies, particularly with the emergence of ChatGPT by OpenAI.