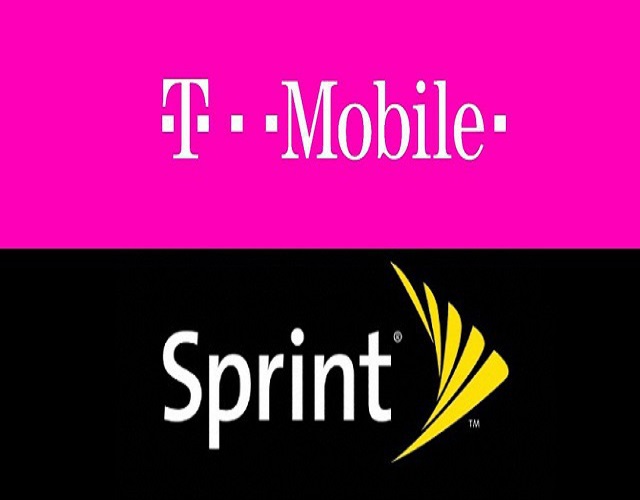 After long talks, breakups and makeups, T-Mobile and Sprint, US third and fourth-largest wireless carriers, respectively, have finally reached an agreement to come together to form a new and stronger company.
The deal which ended at a near $27 Billion merger is one that will deliver low prices, better services and the FIRST top-notch 5G nationwide network to consumers.
T-Mobile US, Inc., commonly shortened to T-Mobile, is a United States-based wireless network operator whose majority shareholder is the German telecommunications company Deutsche Telekom (DT) while Sprint Corporation, an American telecom company with her headquarters at  Overland Park, Kansas.
The both companies' CEO, T-Mobile CEO John Legere & Sprint CEO Marcelo Claure expressed their joy as they shared their big news with the public on a video release on Sunday; "Actually this time we have a big news to share, John and I are here together to share some incredibly important news for consumers and businesses across the country. Today we're announcing that T-Mobile and Sprint have reached a definitive agreement to come together and to form a new and stronger company. A company that will supercharge the Un–carrier strategy and create robust competition and lower price across wireless, video and broadband. A company that will create thousands of new American jobs and the ONLY company with the capacity to quickly create a broad and a deep nationwide 5G network."
Big News! @TMobile CEO @JohnLegere & @Sprint CEO @MarceloClaure just announced that our companies have reached an agreement to come together to form a new company – one that will deliver lower prices, better service + the FIRST & BEST 5G nationwide network! #5GForAll
Details:

— T-Mobile (@TMobile) April 29, 2018
The companies believe that this merger will put them on a better standing to take on their rivals Verizon and AT&T mostly in the deployment of 5G network. CEO Marcelo in his perspective said that the difference between 4G and 5G is the difference between black and white TV and colour TV. And only the new T-mobile will have the network and spectrum capacity to quickly create a broad and deep broadband 5G network in the first few years of the 5G innovation cycle, says CEO John Legere.
This merger has given them second place in America's largest telecoms carrier.