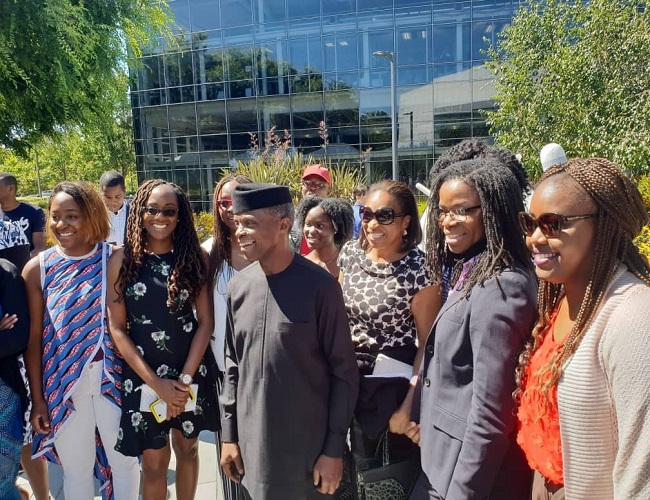 Nigeria's vice president, prof. Yemi Osinbajo is currently on a 3-day tour to Silicon Valley, the US to pitch Nigeria's tech space to investors and tech moguls.
The Vice President cum tech enthusiast who has been very keen about raising young innovative techpreneurs in the country has invested a lot of energy recently in the Nigerian tech space to ensure that both existing and emerging tech companies get the resources needed to grow and develop.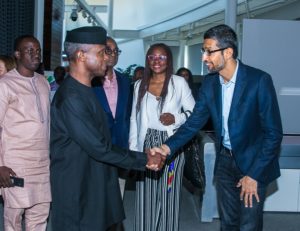 To further validate this move, the roadshow will showcase the overall improvements in the Nigerian business environment, especially technology to investors and business leaders around the world. Also as part of the trip, some leading Nigerian startups will be making pitches about their ideas and products so as to promote investment by US companies in Nigeria's technology and creativity sector.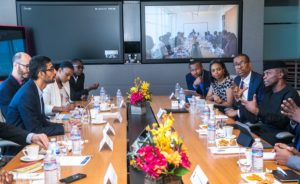 This is quite thoughtful of the Nigerian government. However, what happens after these products gets investments from investors? What are the sustainable measures or strategies in place to ensure that these products and service would be patronized and utilized by the citizens owing to the economic level of the citizens?
Osinbajo also has engagements with global industry investors in entertainment, Hollywood, in Los Angeles, California. This contingents from Nigeria has one main goal, and that's primarily to showcase the continued improvement in Nigeria's business environment to entrepreneurs, investors and business leaders in California.
The tour is expected to end on Wednesday, 11th of July as the Vice president is expected to arrive the country on Thursday, the 12th of July.