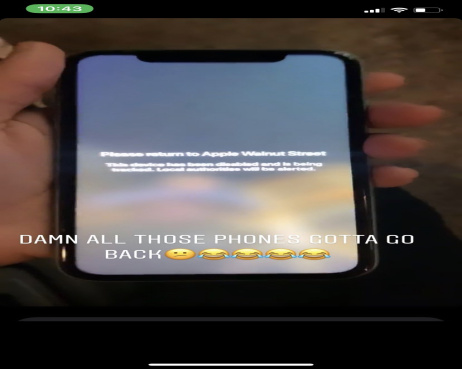 Apple has fallen prey yet again to the straight five days protests in Minneapolis following the senseless killing of George Floyd under arrest.
With opportunists engaging in looting and destructive activities, Apple stores were not exempted. Looters invaded the giant phone stores in Washington D.C., Los Angeles, San Francisco, New York and Philadelphia, stealing whatever products were accessible at the time. 
Responding to the situation, Apple CEO Tim Cook sent a message to his employees as those protests escalated, saying that "there is a pain deeply etched in the soul of our nation and in the hearts of millions. To stand together, we must stand up for one another, and recognize the fear, hurt, and outrage rightly provoked by the senseless killing of George Floyd and a much longer history of racism"
Cook went on to say that "at Apple, our mission has and always will be to create technology that empowers people to change the world for the better. We've always drawn strength from our diversity, welcomed people from every walk of life to our stores around the world, and strived to build an Apple that is inclusive of everyone."
He further ordered the closure of its U.S. stores for the safety of those staff and its customers.
But, can these looted phones been recovered?
Apple has continuously experienced looting as well as other phone making companies. And it has a custom way of tracking stolen phones either from its stores or customers.
It is however believed that Apple has taken step after step to try to render its devices worthless once taken, including the "Find My" functionality that enables users to track down an iPhone. Part of it is "putting it in Lost Mode to lock it immediately and start tracking its location, if your device goes missing," Apple says "
Beyond that, devices taken illegally from any of its stores are being disabled through some proximity technology such that upon powering up the iPhone, the user is greeted with the message, thus, "This device has been disabled and is being tracked," it says. "Local authorities will be alerted." This should keep the user (looter) in fear and feeling uneasy with the device. And perhaps, be prompted to return it back to the stores.
Interesting, isn't it?