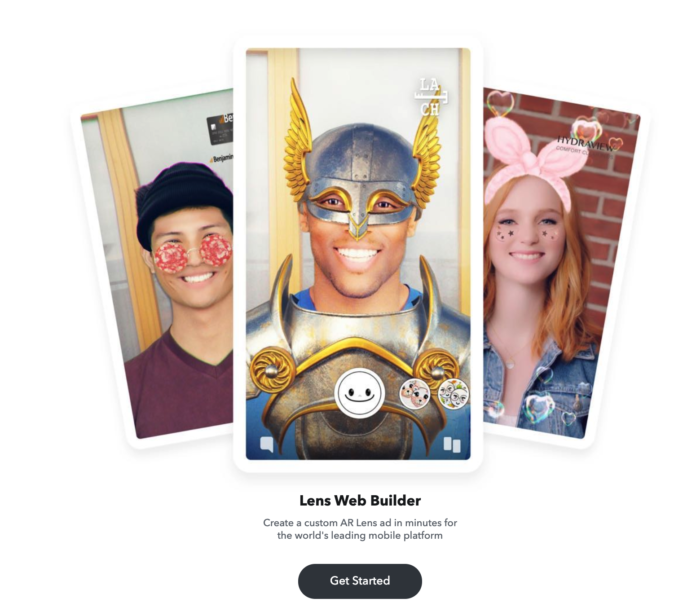 Snapchat has introduced a custom design for augmented reality lens web building ads campaigns on its platform. The social media network says you can choose from a library of hundreds of 3D objects, animations, and effects to build your own custom branded AR Lens.
This is, however, not restricting you from adding your own 2D resources (images, logos) to add style to the AR experience
Snapchat's lens builder is simple to use, fast and easy to create, and free for all brands and businesses.
You might want to create your own lenses from scratch by using a drag n' drop so to add background sounds or text to your ad campaigns .
This, I'm sure, will let non-tech marketers create immersive augmented reality ads. The new builder too, can render create outputs in minutes. Snap's director of US creative strategy Kaitlin McGirl describes the builder as "a major step on our path towards making high-quality AR advertising accessible and impactful for any business, without needing the budget to hire professional designers." 
There are no additional fees for accessing the 3D repository, but there is a minimum campaign spend requirement for AR Lens campaigns.
Using preset templates is much, much easier for creators and designers as they can just quickly come up with some witty AR filter, design in minutes, and deploy to the public.