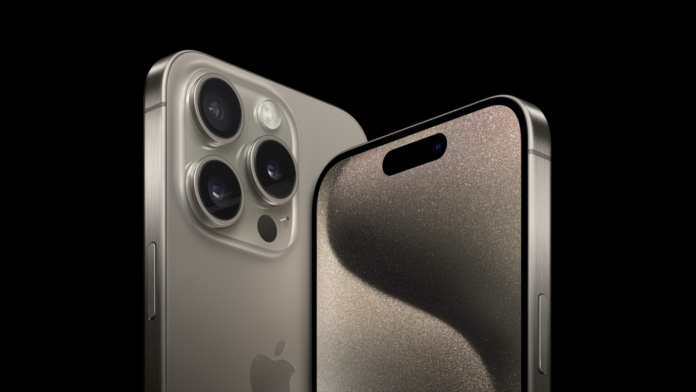 Apple launched four new iPhones in its  'wonderlust' launch event on sept 12th 2023. They include; the iPhone 15, iPhone 15 Plus, iPhone 15 Pro, and iPhone 15 Pro Max.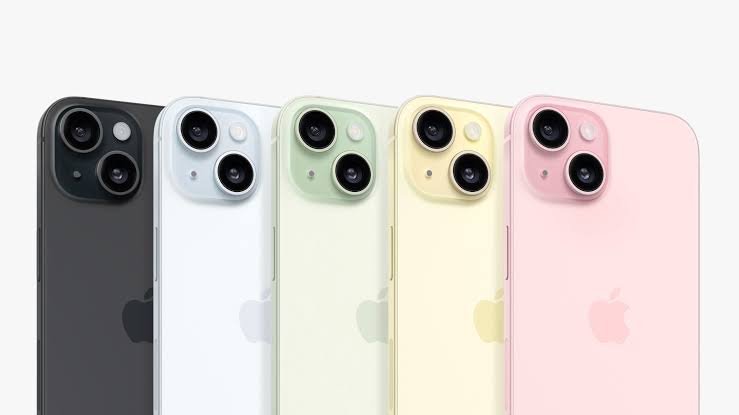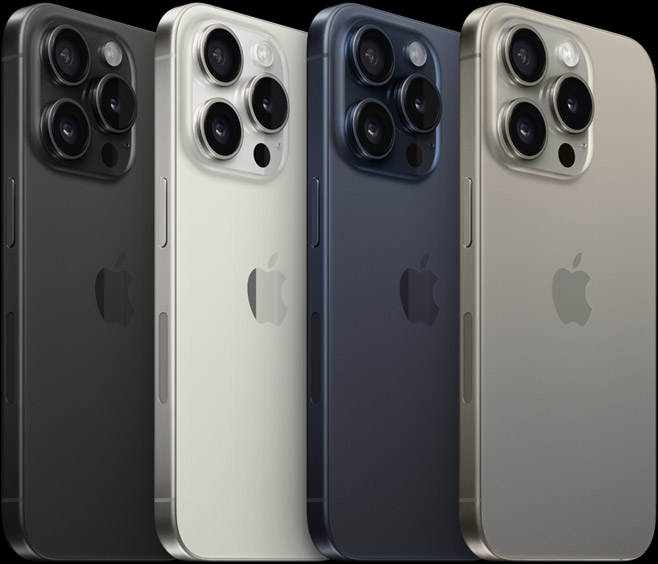 The iPhone 15 base looks pretty similar to previous generations with some minor exceptions like it may feel different in your hands because of the new rounded edges on the back and front. It's also got a slightly different look on the back thanks to a new matte finish on the glass. 480 megabits per second; Yep, the new USB-C iPhone 15 has the exact same max transfer rates as all of the Lightning iPhones that came before it.
The main camera in the iPhone 15 and iPhone 15 Plus now includes a 48 MP sensor, up from the 12 MP of the iPhone 14. However, the wide and front cameras remain the same across generations, with 12 MP resolutions and apertures of f/2.4 (wide) and f/1.9 (front)
Apple has ditched the old mute switch on the side of the iPhone for a new "Action Button" on the iPhone 15 Pro and Pro Max. This new button can be configured to do multiple things, like turn on the flashlight, activate Voice memos, Focus mode, or translate. Run a custom shortcut, or just mute the phone like the old switch did. 
How to use the All-new Action button:
A press-and-hold gesture with fine-tuned haptic feedback and visual cues in the Dynamic Island ensure the new button launches the intended action.
Powerful camera upgrades enable the equivalent of seven pro lenses with incredible image quality, including a more advanced 48MP Main camera system that now supports the new super-high-resolution 24MP default, the next generation of portraits with Focus and Depth Control, improvements to Night mode and Smart HDR, and an all-new 5x Telephoto camera exclusively on iPhone 15 Pro Max. The preferred smartphone for creative pros and filmmakers. A17 Pro unlocks next-level gaming experiences and pro performance.
Speaking of A17 Pro: A New Generation of Apple Silicon for iPhone.
Bringing pro performance and capabilities, iPhone 15 Pro and iPhone 15 Pro Max are powered by A17 Pro, the industry's first 3-nanometer chip. Continuing Apple's leadership in smartphone silicon, A17 Pro brings improvements to the entire chip, including the biggest GPU redesign in Apple's history. The new CPU is up to 10 percent faster with microarchitectural and design improvements, and the Neural Engine is now up to 2x faster, powering features like autocorrect and Personal Voice in iOS 17.  The pro-class GPU is up to 20 percent faster and unlocks entirely new experiences, featuring a new 6-core design that increases peak performance and energy efficiency. Now with hardware-accelerated ray tracing — which is 4x faster than software-based ray tracing — iPhone 15 Pro offers smoother graphics, as well as more immersive AR applications and gaming experiences. iPhone 15 Pro brings true-to-life gaming to the palm of users' hands with console titles never before seen on a smartphone, like Resident Evil Village, Resident Evil 4, Death Stranding, and Assassin's Creed Mirage.
A17 Pro includes a dedicated AV1 decoder, enabling more efficient, high-quality video experiences for streaming services. Additionally, a new USB controller enables USB 3 speeds on iPhone for the first time, now supporting much higher transfer speeds and video output up to 4K at 60 fps HDR.
USB-C for the 15 pro lineup: Next-Level Wireless Performance and Connectivity.
The iPhone 15 Pro lineup offers convenient new ways to charge, find friends in busy places, and stay connected while traveling. Both models use the USB‑C connector, a universally accepted standard for charging and transferring data, allowing the same cable to charge iPhone, Mac, iPad, and the updated AirPods Pro (2nd generation). Users can also charge AirPods or Apple Watch directly from iPhone with the USB‑C connector. iPhone 15 Pro and iPhone 15 Pro Max support USB 3 for data transfer speeds up to 10 gigabits per second, up to 20x faster than before.
iPhone 15 Pro and iPhone 15 Pro Max come equipped with super-fast 5G,6 and include:
Support for MagSafe and future Qi2 wireless charging.

Improved audio quality on phone calls, including those made on FaceTime or third-party apps. Sound quality gets even better when users select Voice Isolation, so conversations come through loud and clear, even if they are somewhere noisy.

eSIM with support from more than 295 carriers. When traveling the world, users can stay connected through affordable international roaming plans from their existing carrier, or purchase prepaid eSIM plans in over 50 countries and regions, including Australia, Italy, Thailand, and more.