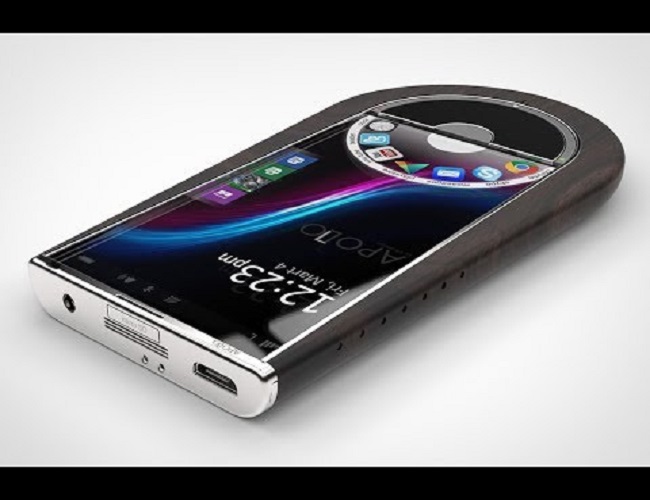 Are you freaky with designs? Or perhaps tired of the traditional smartphone designs. Worry no more, guess it's about time for some change in smartphone designs.
Serbian Company, Varnicic Branislav came up with a unique idea to get rid of the traditional smartphone designs, thereby introducing Apollo 1 and 2 smartphones.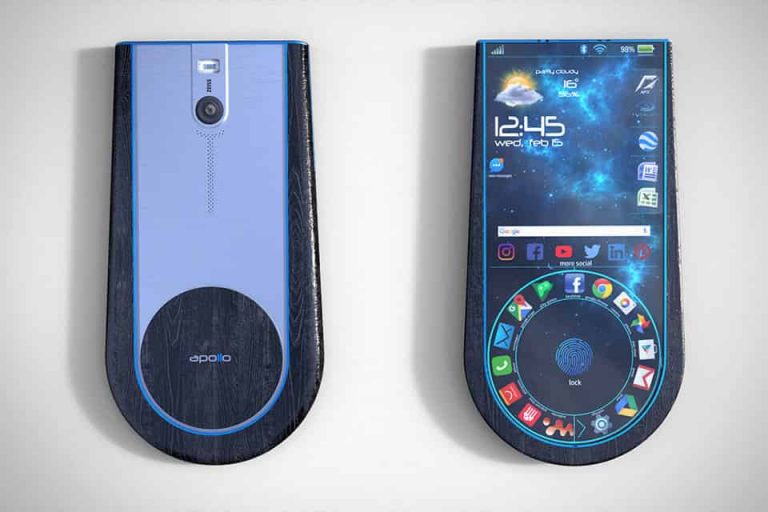 The Apollo 1& 2 Smartphone makes a whole difference. Its sleek and unique features is able to unveil new trends in the field of Science and Technology.
First, it's curved bottom that gives you an entirely new phone handling experience, makes the phone fitting in the palm of your hands, and enables for spinning interface.
Second, Unlike metallic body phones, Apollo 1&2 is enclosed in a wooden case; wood combines with metal, and it's enough to make it standout from the rest. And we can be sure we will not have any heating issues like metallic body phones. However, its wooden finish might just be a sure bet for termites…Lol
Third, It runs on Android, Nougat 7.0 OS: the seventh version of the Android OS that was released 2 years ago by Google. With some great phones like oneplus, Huawei, LG, Google pixel and more already running the android nougat 7.0. Note that Apollo 1 was running Apollo 1.0 version as at last year when it was launched until January 2018 when it received an upgrade to Android, nougat 7.0.
Other features are more or less same like all the Smartphones:
It comes with 4.0″ Quad HD AMOLED display
Screen size: 5.5 inches
Quad-core 2.8-GHz processor
Internal storage is up to 64GB which is good enough
MicroSD expansion feature is available
RAM: 4GB of LPDDR4
12MP rear camera with an LED Flash. No front camera
Apollo 1 runs on Android, Nougat 7.0.
Dual sim, 4G LTE
Weight: 188 gms which is bit more than average
Battery capacity: 3500 mAh
High battery life
Sensors: Light sensor, Proximity sensor, Accelerometer, Compass, Gyroscope
Bluetooth and WiFi connectivity available
Supports GPS which help you to track your current location. get directions to a place or any destination
3.5mm headphone jack
Apollo 1&2 are the same except for a few variations in skin and touch color.
Apollo 1 has a dark ash skin and a silver touch while Apollo 2 is black ebony and bluish in colour.
Price: Apollo 1 smartphone is available for $ 401.43. And Apollo 2 is in view.