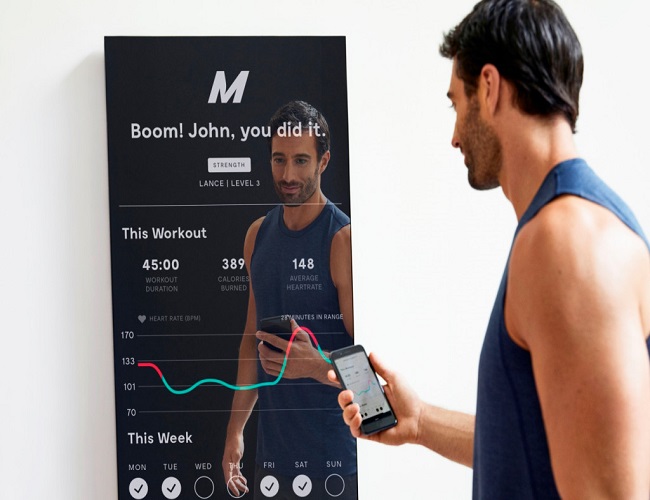 Fitness sure profits, but can be seemingly frustrating going through the process without an instructor to walk you through. Fitness procedures can also be boring without classmates or fellow trainees.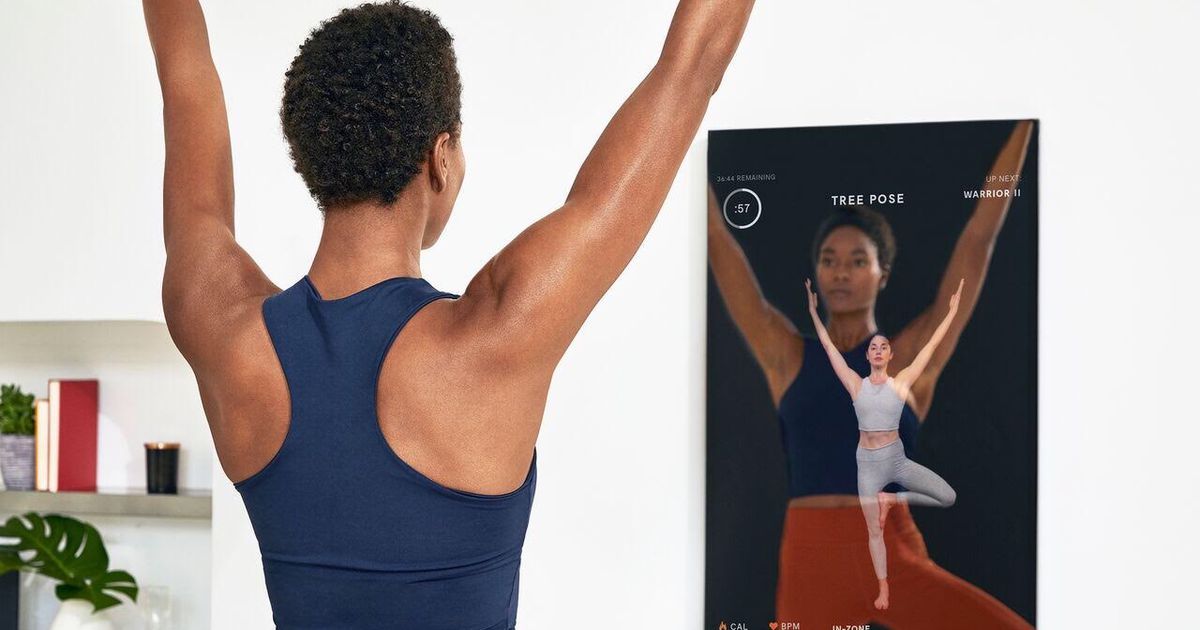 Many would've preferred gyming at home over gyming centers for convenience. Incidentally, the reverse is the case as you are able to access some facilities such as expert instructors and fellow trainees in paid training centers than at home.
But hey! Here's the good news, if you really mean the business of keeping fit, the company called MIRROR says "The future of fitness is at your place".
Mirror launches the invisible interactive home gym to bring you a whole new exciting gym experience, targeted to help you achieve your desired results. It is one of the most impressive physical products that is about transforming in-home fitness.
Mirror ingenious home-work products are revolutionary to the gym smorgasbord. It's a full-length mirror that acts as a regular mirror when turned off and, a gym facility when turned on.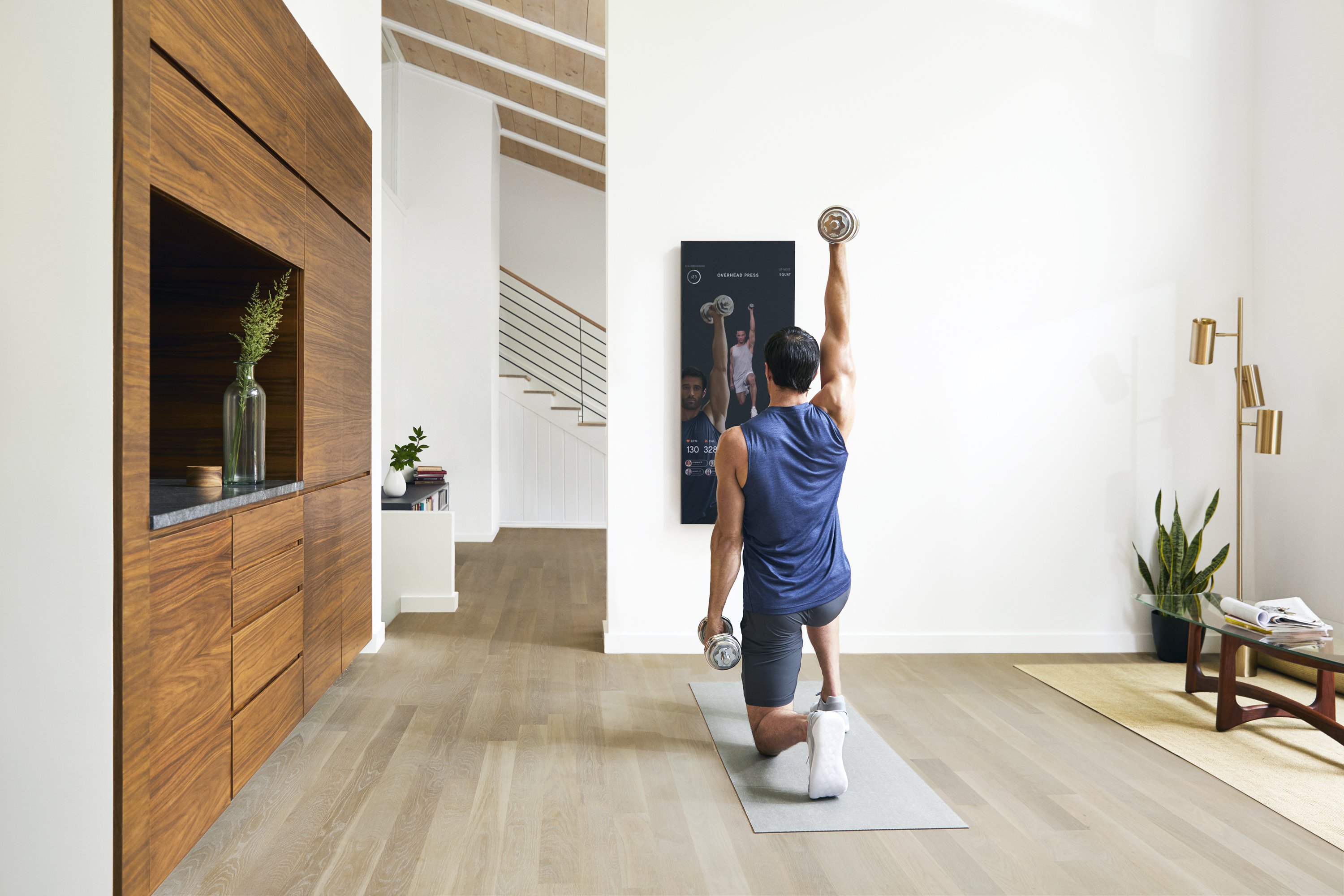 When turned on, Mirror lets you see yourself, your instructor and your classmates in a sleek, interactive display. So that all you need is the space of a Yoga mat for a high-energy work out in any room in your home.
You can also enjoy all sorts of workout -from cardio and strength to yoga and boxing. Weekly streaming of both unlimited live and recorded classes from Mirror's NYC studio. Personal or family on-demand workouts can be registered for.
How it works.
Train with experts: during class, your instructor will provide real-time instruction and even personal shout-outs to keep you motivated.
Workout with friends: train live with other members of your community who cheer you on to stay on track.
Compete with yourself: interestingly, Mirror allows for devices such as a Bluetooth heart rate monitor or Apple watch to be synced to track your ability to achieve, maintain, and recover from target heart rate zones. You earn points on the go while trying to beat your personal best.
However, The Mirror optimizes in real-time based on your ability, goals, and preferences for maximum results in minimum time. Sync a Bluetooth heart rate monitor and Mirror will use your biometric data to further enhance your experience.
The Smart Mirror gym kit can be gotten for $1,495 but wait, there's a finance plan. you can get it for as little as $164 a month and a monthly content subscription cost of $39.
So buddy, get up it's time for a workout, and trust me, it's just in the next room over.