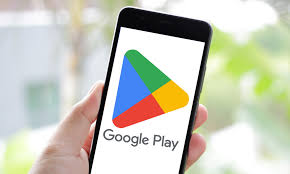 Google is making life easier for Nigerians as it partners with verve to allow Nigerians use their Verve cards to make purchases on the Google Play Store.
Prior to now you could only do in-app purchases with dollar accounts which you would have to fund from the black or parallel markets due to unavailability of dollars.
The company noted that as from Wednesday, 26th, July 2023, Nigerians can now use their Verve cards to make purchases on the Google Play Store; Google will process Verve transactions within Nigeria and the transactions will be undertaken in naira and treated as local transactions by the country's banking institutions as written by punchng.
Remark on the new development, the Head of Retail and Payment Partnerships, Google Play, Anthea Crawford, said, "We are thrilled to collaborate with Verve, expanding Google Play access for more Nigerians. The introduction of local payments with Verve cards is a significant milestone, enabling more Nigerians to participate in the app economy and access the apps they need."
While on the other end, the Managing Director, Verve International, Vincent Ogbunude, added, "The integration with Google Play is a significant stride towards achieving Verve's vision of promoting financial inclusion. We are excited to bring digital content and services closer to Verve cardholders, hence bridging the digital divide."
This is going to be a big relief to Nigerians and as they hope that other payment card companies would follow suit.