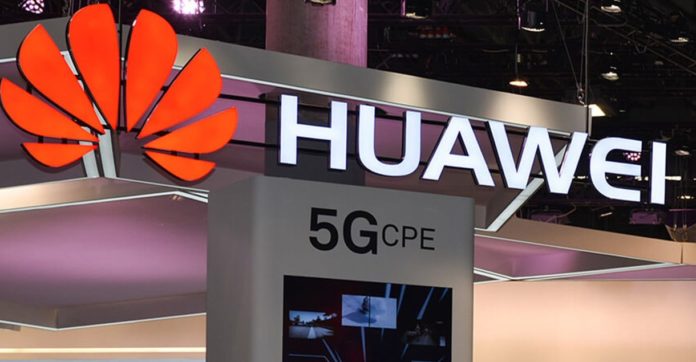 Huawei indicates interest to start producing high-end electronics with world's first 5G TV. The largest telecoms equipment manufacturing  company deepens it's consumer electronics as it expands its ecosystem into production of high quality 8k, 5G TV.
Joey Yen, an analyst at IDC said Huawei's initiative was born out of the passion to complete its ecosystem and tie users more closely to its smartphone. "It will surely hope that building key consumer electronics products such as laptops, smart speakers, earphones, and TVs will help consumers stay inside its ecosystem and be more loyal to Huawei's phones." said Yen
The company is known as the second largest phone maker in the world by shipments, over-taking Apple's second position next to Samsung in the first quarter of this year. And now it is taking on Samsung in the TV production business with its high quality 8k, 5G TV display. 
The rivalry remains very strong; early this year, Huawei launched its 5G foldable smartphone model almost simultaneously with Samsung's. Although Samsung's early adopters review was broken, Huawei's foldable phone seems to have sailed through. Apple also has its own share of the rivalry.
Samsung is currently the largest TV producer in the world, with the release of its latest flagship 8k display without integrating 5G. To access internet resources, you'd require the fiber optics or cable boxes that traditional cable or satellite broadcast services do.
But Huawei proposed 5G TV will knock off those peripherals offering users a smooth ride.
Apple however, hasn't entered the 5G or the foldable phone series yet, but it's macbook series of laptops gave rise to Huawei's matebook and Magicbook. Huawei has already rolled out a wearable product line including smart watches and wristbands, similar to Apple Watch and Fitbit's offering. 
It also makes wireless earphones FreeBuds and FlyPods from its diffusion line Honor, to compete against Apple's AirPods.
Can Huawei challenge Apple or Samsung's strong brand?
Huawei doesn't feel threatened about its ability to face Samsung in the TV race. "Compared with existing TV makers, Huawei likely has the most resources and knowledge related to 5G … so it's very natural at the moment it would want to get into the sector," said Eric Chiu, an analyst at WitsView. "It's not yet known whether Huawei could quickly grab market share, but such a move could definitely help the Chinese company expand its brand into a new market and boost its ecosystem."
However, a lot still needs to be done to achieve 5G -Capable 8K TVs, "In addition to 5G base stations, you also need small-cell stations in the region, and there needs to be an ecosystem for 8K, including cameras, and 8K TV processors, encoders and decoders to broadcast 8K content, which are not yet mature." Said C.Y. Yao, a tech analyst at the Taipei-based TrendForce.
Huawei is a Chinese company allegedly funded by the Chinese government. Its alleged spying activity in the US has banned its products from the US market. Although a lawsuit has been filed by Huawei on March 7th and the case is currently in court.
The company says, Huawei 5G -8K TV will be available before the year ends.