Watermelon is a very nutritious and delicious fruit that's also good for you. It's greatly refreshing and contains high vitamin C, A, and many healthy plant compounds. It is one of the lowest in calories, only 46 calories per cup, and that's lower than even low sugar fruits.
Watermelon health benefits are enormous; it contains 92% water to keep you hydrated, and 8% fibre to produce a good volume of food without a lot of calories.
Appears to reduce cancer risks by lowering insulin-like growth factor. For heart health, it has specific benefits including lycopene, citrulline and other Vitamins & Minerals for lower cholesterol and blood pressure.
Skin and hair enthusiasts are not left out. Several nutrients in watermelon are good for your hair and skin. Some help keep skin supple while others protect against sunburn.
It's highly recommended for children. Kids get excited by the sights of the reddish attractive color especially the pre-cut watermelons. And many times we are skeptical of the knife, hands and the hygiene nature of these fruits, watermelon, pineapple, apples when buying them pre-cut outside . That gets me worried too
However, Nex water melon slicer says never buy a pre-cut fruit again with this incredible watermelon slicer.
The high-quality Stainless Steel blades cut even the toughest melons into 12 even slices in one easy motion.
How it works
Just slice off both ends of the watermelon, pineapple etc.
Place the watermelon slicer on it and rock it down. And you'll have your perfect 12 slices of watermelon, pineapple.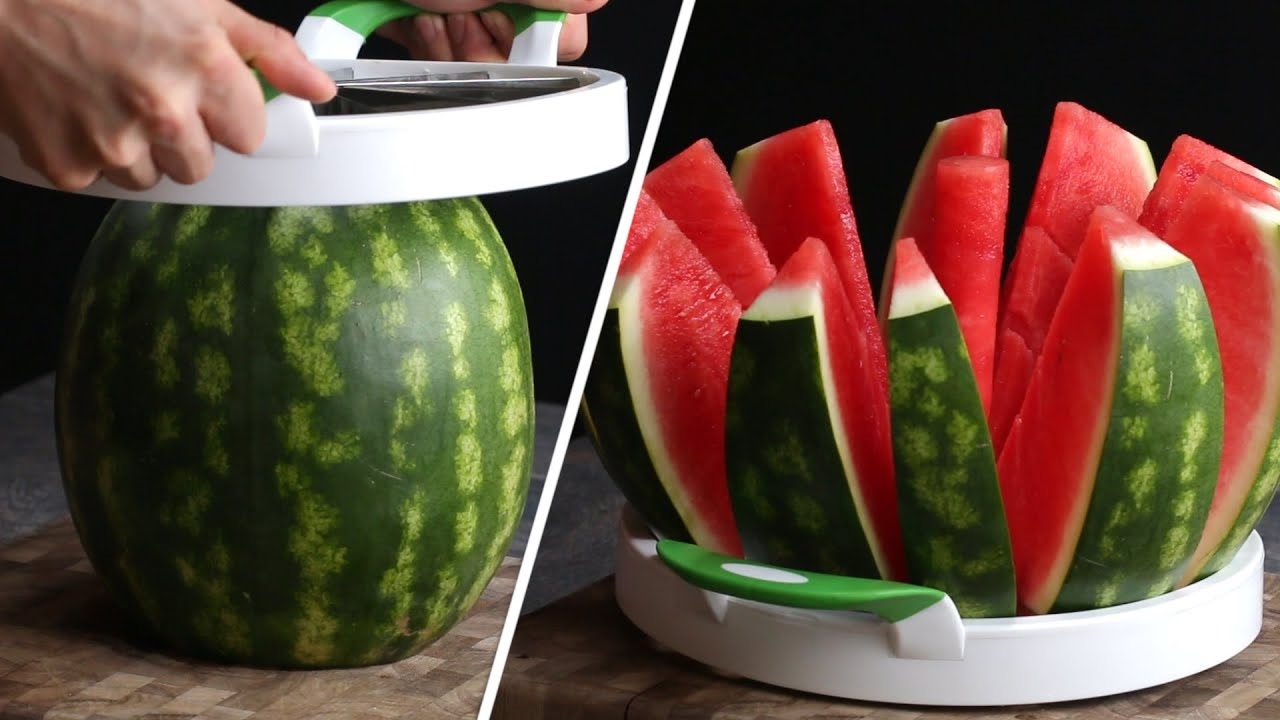 And guess what it's affordable, cheap and durable. Add this to your wedding registry and thank me later.
Buy it Here