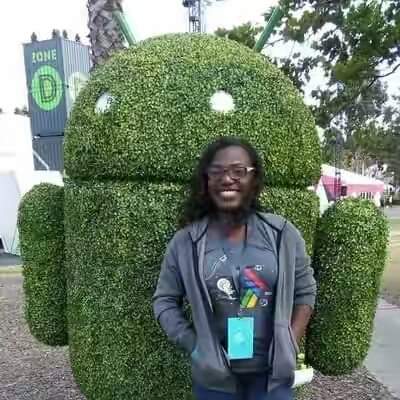 Nigerian female software developer Moyinoluwa Adeyemi builds android watch that tells time in Yoruba language.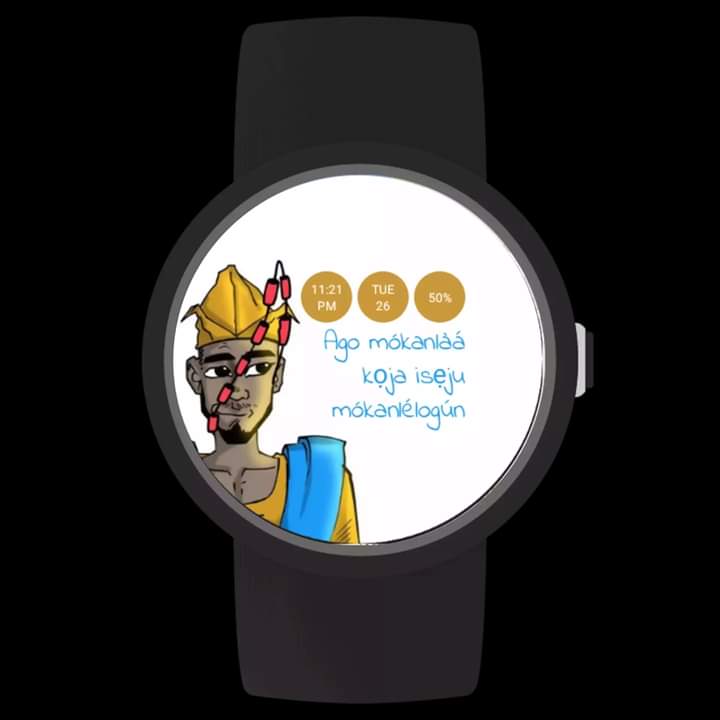 The idea was inspired by the thought to have a watch that tells time in Yoruba, "What if it could tell the time in Yoruba?". she said.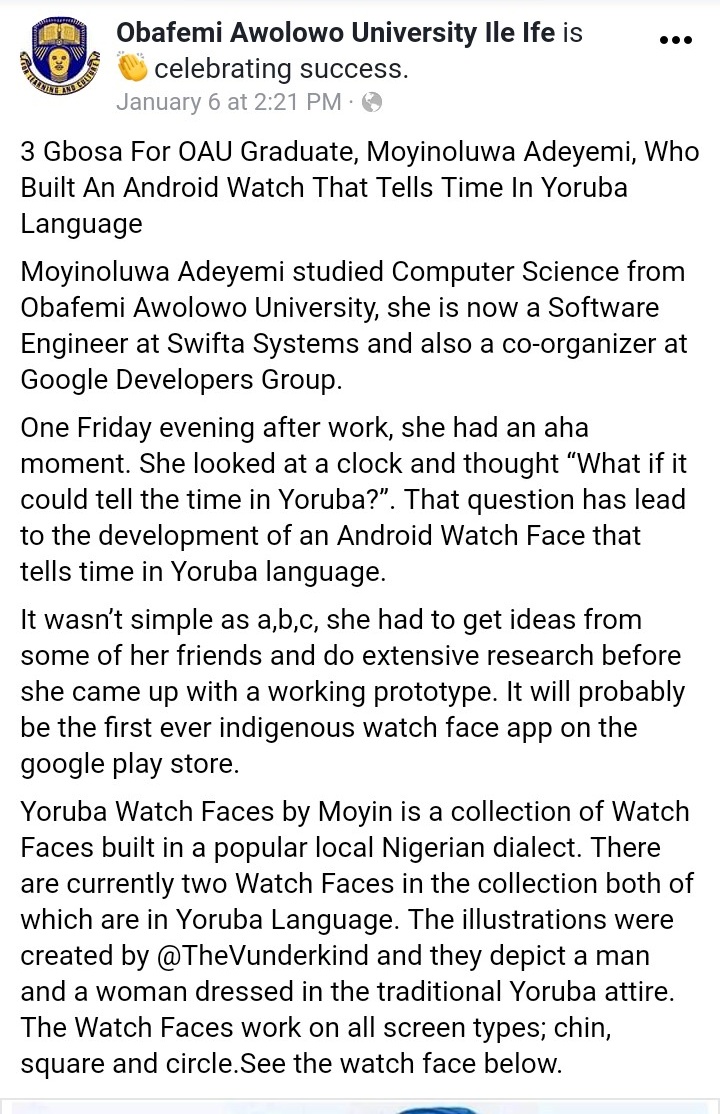 Moyinoluwa started out with extensive research, asked series of questions and of course, completing the entire software development cycle is never an easy task, and finally came through with the Yoruba watch faces models.
How she began
Moyinoluwa graduated from computer science department of Obafemi Awolowo University in Nigeria where she learned the basics of programming. And now works as a software engineer at Swifta Systems.
She is probably the first ever indigenous watch face app on the google play store.