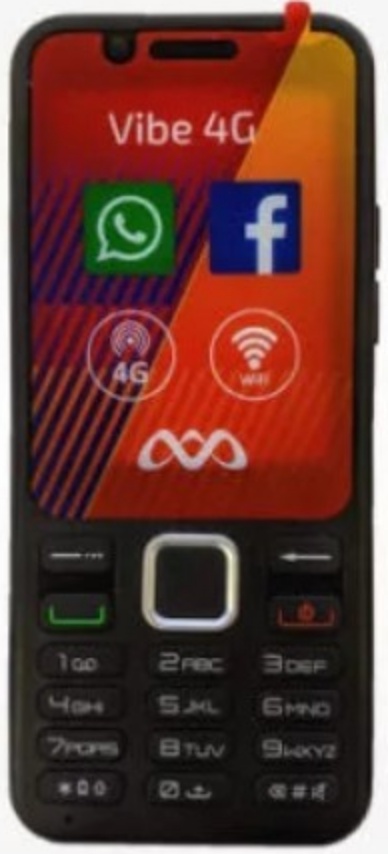 The Vibe 4G Smartphone is priced at R299, and has unique features that makes it "smart", including the support for facebook, whatsApp and other social media platforms.
According to Vodacom, one unique feature of the Vibe 4G is the ability of users to make voice calls via any Wi-Fi network.
Vibe 4G has a 2.8 inch display, long battery life, 2MP camera and a physical keypad at the bottom half of the phone.
For a fact, Smartphone penetration in Africa has been progressive with time as users migrate from 1G to 4G.
"In the past six years, smartphone penetration has doubled from 30% to 60% as customers migrate from 2G devices to 3G and 4G smartphones," said Vodacom terminals managing executive Davide Tacchino.
However, the transitioning from physical keypad phones to touch screen phones is rather incredible, even though the big players such as Blackberry, Nokia, who started the keypad game are no more in the business. Vibe 4G with its keypad feature is bringing back that experience.
The device will be available for R299 at all Vodacom stores. It is also listed on Takealot for the same price.
Vodacom acknowledges Vibe 4G's selling point as 4G capabilities of the phone. Therefore, it's giving away 150MB of data for I year to every customer who purchases this device as this would allow them to explore the 4G features of the phone.
Meanwhile, last year, Vodacom was recognized for its narrow-band internet of things (IoT) technology deployment in Africa.