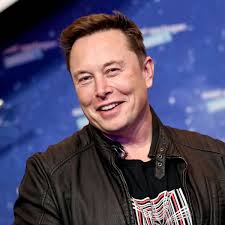 Elon Musk's "X" formerly known as "Twitter" is amplifying support for creators on his platform, particularly those living in tough economic conditions. He tweeted on his X (formerly Twitter) handle;
"People from every corner of the world post incredible content on X, but often live in tough circumstances, where even a few hundred dollars a month changes their life."
Following the new developments, Billionaire Elon has amended ad revenue programs to support verified creators, and keep nothing  until the payout of $100k is exceeded, as opposed to the previous policy where it had planned to keep 10% after 12 months.
"While we had previously said that X would keep nothing for the 12 months, then 10%, we are amending that policy to X keeps nothing forever, until payout exceeds $100k, then 10%. First 12 months is still free for all."Elon tweeted.
This is his own way of placing super importance on creators.  He also encouraged users on the X platform to subscribe to as many creators as they can afford,
"Super Important to Support Creators!
If you can afford it, please subscribe to as many creators on this platform as you find interesting."
While promising to speak with Apple CEO Tim Cook to adjust the App Store commission for X (previously Twitter), in order to maximize what creators earn on the platform.
"Apple does take 30%, but I will speak with @tim_cook and see if that can be adjusted to be just 30% of what X keeps in order to maximize what creators receive."
How To Become A Verified Creator On X (Twitter)
Recently, verified account subscriptions have become a thing on social networks. Meta also introduced verified account subscription across its platforms lately. However, here's what to do to get verified on Twitter;
Eligibility criteria for the blue checkmark
Complete: Your account must have a display name and profile photo.
Active use: Your account must be active in the past 30 days to subscribe to Twitter Blue.
Security: Your account must be older than 30 days upon subscription and have a confirmed phone number.
Non-Deceptive:
To get more information on acquiring the blue tick on Twitter, click here