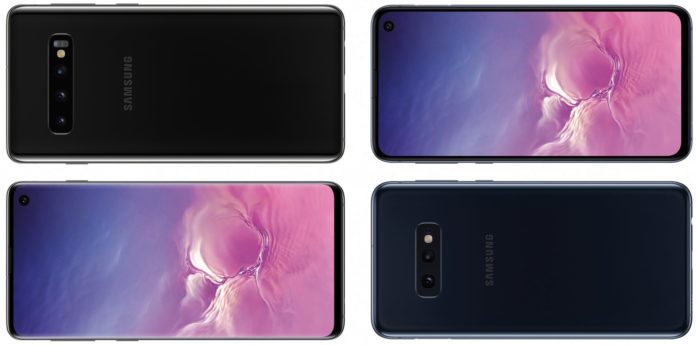 Streets all over the world are full of the Samsung Galaxy S10 leak photos and Specs. But why is the Samsung brand flagship phone so popular and creating so much hype on and offline?
Samsung, this time around, decided to do it the "APPLE way". Creating so much hype and releasing bits and pins of information to the public. Making so much noise about it and generating expectations in the process.
When the phone is finally out, we have expectation-driven buyers who throng to stores in the their thousands to place orders for the "miracle" phone. If the phone disappoints, orders are reduced, sales targets are missed and consequently revenue is missed.
Recently Apple missed sales target because of little or no improvement made on new release of the iPhone. Steve Jobs' expensive user experience is coming to the end. An era that has shaped the way we use phones, tablets, PCs and, generally, software products.
Industry bad ass "leakster", Evan Blass, has released a number of images and specifications on the Samsung Galaxy S10 on his twitter account. This has generated, as expected, a lot of reactions from users of the Samsung products .
Samsung, though creating hype the "APPLE way", is approaching user experience from the foundation, the "Hardware way". With the Snapdragon chipset 855, rumoured to be in the upcoming Galaxy S10, Samsung is manufacturing a beast of a "Transformer".
Samsung is improving user experience by boosting hardware speed and relocating some hardware to make them seamless. I mean, we are in the jetspeed age, and Samsung is blazing the trail. They have also moved the front camera unto the display screen, creating a spot that drives curiosity from the user. Come on, let's take some selfies in 4k!
Rumoured S10 specifications
The S10 may not include the 1TB storage Samsung announced earlier, Samsung may show case the technology in the Feb 20th conference. The following are the rumours around :
Screen resolution: 1440 x 3040
Screen aspect ratio: 19:9
Rear cameras: 12MP, 16MP, 13MP
Front cameras: single camera
Chipset: Exynos 9820/Snapdragon 855
RAM: 8GB/12GB
Storage: 128GB-1TB
OS: Android 9 Pie
Samsung also has an in-screen fingerprint sensor, eliminating the circular grooves behind smartphones, its own face I'd system. Just like Apple, Samsung may have variants like S10 Plus, Lite etc. in order to get more money for upscale parts.
Galaxy S10 price is expected to be between $650-$1,400. It is also rumoured that Samsung plans on show casing a fully functional foldable phone at the Feb 20th event.