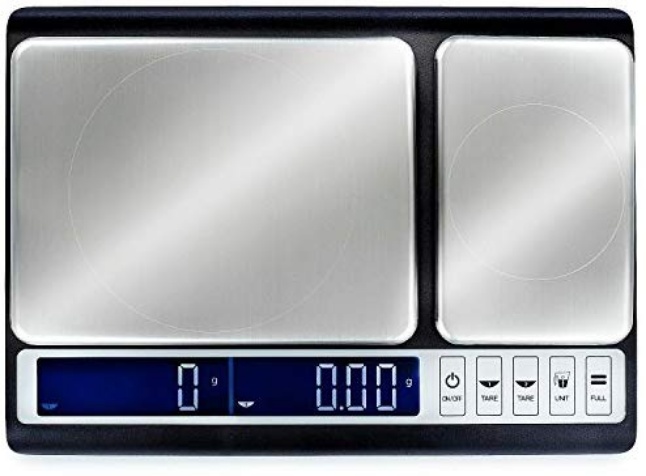 Having good cooking skills without the DEVICE/S that fulfils all your cooking needs is like saying "you can have a good security border without a wall." How's that possible.
Devices that have all the functionalities
to satisfy all cookings, bakings, etc is all you need to complement for your good cooking skills.
Basically, what makes a good "meal" is when ingredients are MEASURED in their right proportions irrespective of the type of food — baking, frying, cooking etc. And if you perhaps get it wrong here, of course you'll get the entire meal wrong.
Nevertheless, this is where many chefs go wrong. Some however use the regular mechanical weighing scale to measure ingredients but the mechanical or manual weighing scale has had it's moments and limitations.
How about one SMART device that multitasks with ease and measures in a variety of weighing metrics including grams (g), kilograms (kg), fluid ounces (fl. oz), ounces (oz), and pounds (lbs).
The Digital Food Scale has DUAL Weight Platforms for Baking, Cooking, Food, and Ingredients.
The larger platform has a min readability of 1g and max capacity of 10kg. Smaller platform has a min readability of 0.01g and max capacity of 300g.
It's Stainless Steel Platforms are hygienic, easy to clean and wipes away in seconds.
And for the most part there's offer of 2 YEAR WARRANTY on this product which takes off the burden of durability.
Click to Order for Your Digital Food Scale >> Smart Weigh Culinary Kitchen Scale << that multitasks with ease.