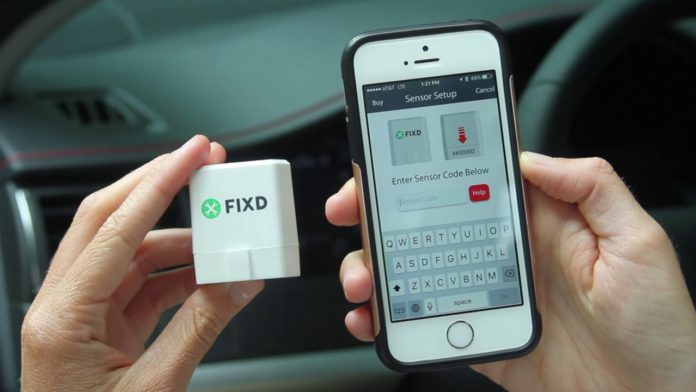 Remember the last time your car check- engine light came on, did you know what was wrong with the car if it was severe or not. Fixd is here to translate your engine light. A sensor is put directly into your dash that sends notifications to your phone when problems arise. A summary of the problem is provided in simple terms and the consequences of continued driving with the light on and instructions of what to do are given for safety of you and the vehicle. It also reminds you of when to service your car/s. Take the guessing out of your check engine light and get fixd
Features of FIXD
It helps you better understand your vehicle
It gives you peace of mind
It is simple to understand by breaking problems down into simple, understandable terms
Custom maintenance for each vehicle with automatic mileage updates.
Multi-vehicle control is achieved by connecting multiple vehicles to your account to remotely monitor their health and status wherever they are.
How to install Fixd
First, install the fixd App then register
Next enter the sensor code of the fixd hardware device which is found at the back of the device.
Plug in the fixd sensor into the OBD-IIport in the dash
Make sure your Bluetooth is on then tap to add the sensor
Choose a vehicle name and press go and now we are all set.
Easy right!!
Fixd  Apps available for Android on Google play and fixd sensor is available on Amazon.