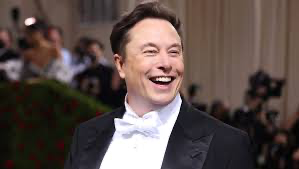 X is apparently adopting more new approach to its platform. Since Elon Musk bought over Twitter, they've been series of updates and new features that have been introduced to encourage creators on the platform.
First, X  introduced subscription based blue tick  for creators. Knowing the importance of the blue tick and how creatures crave to have it, Musk made it easy for creators to easily get themselves the blue tick by simply subscribing and meeting with certain basic requirements .
Second, Elon Musk monetized X formerly known as Twitter by paying creators and commentators who amass a certain number of views.
Third, a legal system was established to protect employees who have been treated unfairly for posting or commenting on posts on the platform.
And, now, the platform is "working on adding an option to share your email when you Subscribe to a creator." Elon tweeted recently.
Elon Musk is not afraid of losing housers as Facebook and other social media platforms do. Facebook would literally block any thing whether links or anything that suggests that a user has to leave the platform.
He added, "It's vital that creators be able to leave our platform at any time and take their subscribers with them."
Elon wants to also make users to understand that they aren't been trapped on the platform like other platforms.
"We want to give peace of mind to creators that they're not trapped here if they build a large audience."
Money is in the list  is a cliche that still works for any online business. Business owners pay huge amounts of money on advertisements just to build their list and of course their business.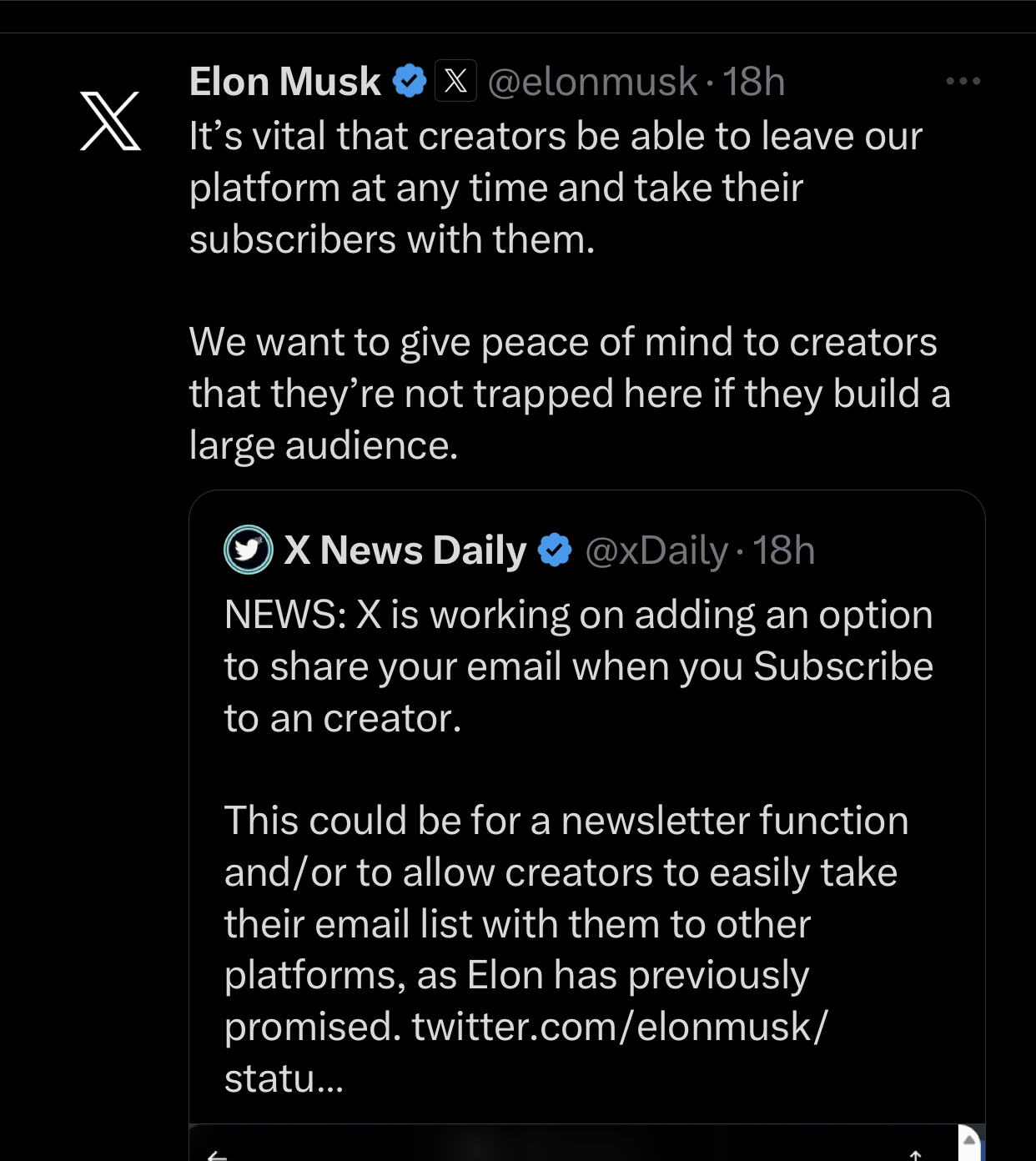 And now, Elon is helping creators cut down on cost while achieving their dream business.