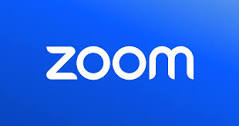 With growing fears about how companies are using data to train AI models, Zoom has come under scrutiny over its "terms of service"language as being interpreted by users as giving the communications platform substantial control and copyrights of customer data, including potentially anything they showed or discussed during a call, with the intention of using that content to train the AI models that power features like its conversations summaries.
To this effect, the company has updated its terms of service to clearly reflect her position on customer data management and privacy. And to buttress its position further, Zoom dedicated a blog post explaining recent terms of service changes relative to its generative AI tools. The company explicitly states that video conferencing customer data which is basically what the platform provides isn't being used to train artificial intelligence models for zoom or third parties.
The company added that other types of content such as customers audio, video, chat, screen sharing, attachments or other communications-like Customer Content (such as poll results, whiteboard and reactions) aren't been used to train Zoom or third-party artificial intelligence models.
Here's the link to  the newly-revised terms:
For more clarity, section 10 of the terms of service, where the previous language was, has also been rewritten to more clearly differentiate between "customer content" and "service generated data."
According to Zoom, the updated policy is just reiterating its position more definitively after the company already revised the terms earlier this week to try and assuage customers. Before Friday's revision, however, the most recent version said, "Zoom will not use audio, video or chat customer Content to train our artificial intelligence models without your consent," without as clearly laying out what it would use or how consent is given.
Also, speaking of integrity, renowned scientific journal nature announced that it will not publish images or videos created using Generative AI Tools; Questions Integrity!