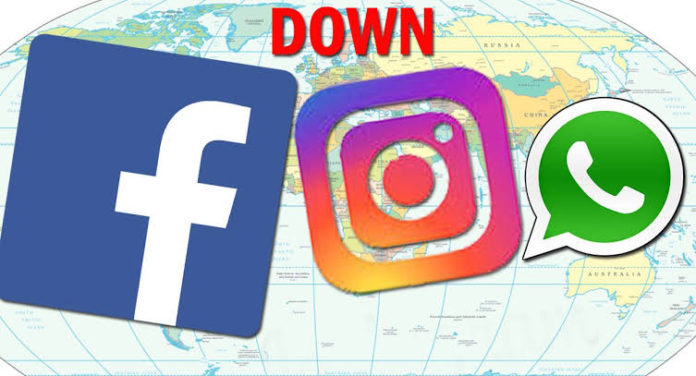 Mark Zuckerberg's owned platforms; Facebook, Instagram and whatsApp, experienced a long downtime for more than 3 hours on Sunday, according to users.
This was reported by the website down detector after millions of people globally had complained about news feed unable to refresh and login inaccessibility.
Those who made attempts to log in were presented with the message "something went wrong".
Few hours later, the issues with the platforms were resolved and a spokesman for the company added: "We're sorry for any inconvenience."
Although, he didn't reveal what actually went wrong with the trio or the risks incurred on users account data by the downtime. However, this is neither the first nor the second time this year that facebook and its sister platforms have experienced such irregularities. Last year isn't excluded too. 
Well, most users are now left in a confused state of whether or not to continue trusting the social media giants as social media has indeed formed an integral part of our lives. And has also become increasingly difficult to live without.
Do you think facebook or its sister platforms should improve on their services or not?