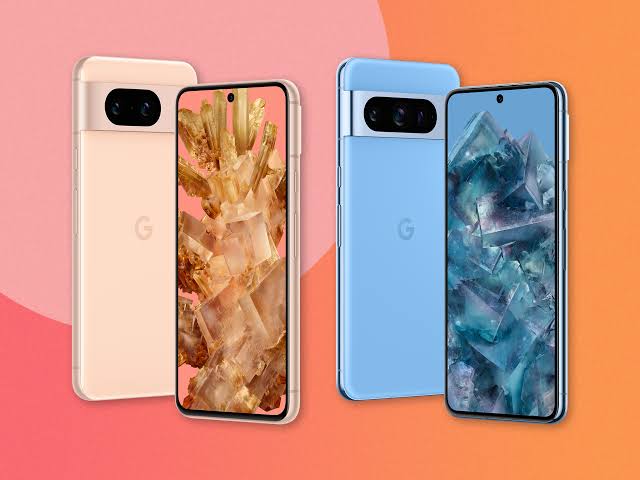 OMG! Google just dropped it like it's hot. Their biggest update in three years. And guess what it is this time, the Google pixel 8 and 8 pro which are a huge improvement from Google Pixel 7 series.
Now let's quickly dive into the amazing features of Google's new Pixel phones 8, and 8 pro.
First, Incredibly bright screen: They went hard this year! 2,400 nits screen 1-120 hz display; this is the highest so far for a display screen such that even in the hottest sun, you can still get the best results from your phone screen, unlike other devices that use a display screen that  makes it difficult to use under severe sunlight conditions.
The matte finishing: It also has a matte glass back with a polished aluminum frame that is so beautiful. This has added some more beauty to the phone's appearance. Speaking of appearance, the colors have further enhanced the looks of the phone; the pixels have come in three colors; Bay Blue, Porcelain (a warm white), and Obsidian Black.  Fortunately, my favorite color is Blue so it's only natural for me to fall in love with the Bay blue color of the pixel 8 phones. What's your favorite color?
The Upgraded cameras: the 50 MP camera  now has a bright f1/1.7 lens. It 5x telephoto now sports a 48 NP camera with faster auto focus, and the ultra-wide camera has a 48 MO sensor with 2cm macro focus
Google outperformed Apple and Samsung in terms of camera performance, I make bold to say. Although the size, positions , or camera type may be similar to other phones, the G3 chip software behind the camera is the winner. And here's why?
The zoom enhance: with zoom enhance, you'll be able to zoom in on images and recreate fine details after capture. This cool feature uses generative AI to fill in the pixel gaps and predict the little details, giving you more clearer zoomed in shots.
The Video Boost:  the pixel 8 pro will take HDR videos with even better color grading than before . There's a night and day video mode. When you use video boost to record, the phone saves two files, one is your regular video ready to share in the spot, the other, Google calls it Raw-ish heads off to Google's servers for some backstage magic. It takes a few hours to process, but you will get a heads up once it's ready.
Night sight for videos : Google is extending its night sight to videos by bringing significant improvements when recording in low light situations.
Magic editor: This particular feature is top-notch. Magic editor is a new generative AI editing that totally revamps your photos, you can move stuff around, resize things, give your pics a new perspective and even erase unwanted objects and even tweak the lighting placements and more. Sure there are apps that can do all this but having all of these features in a phone camera easily is creditable for Google.
Best take: the pixel 8 series also has this cool feature called best take which allows you to change the faces after you take the picture.
How it works;
When you take a photo, the photo will automatically click a series of photos and selects the best part from each photo. It will then combine them into one composite image so that you will always get the best possible results every time.
Audio image eraser: Google is upgrading its photo magic eraser to work its magic on audio. You can remove background sounds from your videos making them sound way better
High resolution images: Google says you can now take high resolution images of 50MP with the pixel pro.
Google Assistance (Bard): Google integrated a more smarter version of its Google assistance called Bard.  You can load a webpage and ask Bard to do a summary of the page for you and it's near perfect.
Speech to text feature will get smarter too as it will be able to pick the "uhm" and "ah" in speeches.
The phone has 30W of fast charging , an improvement over the previous generation of 23W.
Thermometer sensor: you can temperature of surfaces and maybe later your own body too
Face unlock improvements too. Now you can also use to make payments other than just unlocking your phone.
Last but not the least us the the 7 years security update. The fact that this phone can last till 2030 with security and software updates is just mind-boggling.
However, users and prospective users pointed our eyes at some visible reasons why they may not be using the new pro.
Here are their reasons, Battery & overheating experiences
@Elibbb-sx3kg •
If Google improves the battery, this is going to be the best pixel phone ever.
@tommyis13 •
I had the Pixel 7 pro, but had to get rid of it due to charging problems, there seemed to be alot of people having the same charging problems on their forums as I was experiencing, great phone apart from thst issue. I went back to Samsung 23+ and have had 0 problems.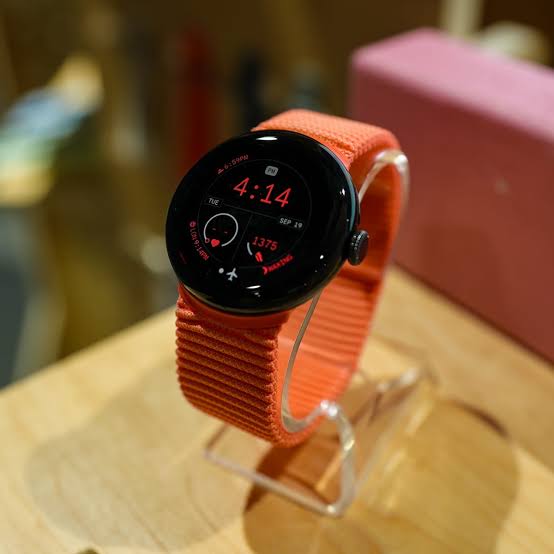 Meanwhile, Google is offering their best offers , they offering their pixel watch 2 for free which retails around $350  or  free Google pixel buds pro, when you preorder the new pixel 8 pro. Also save up to $800 with qualifying trade-in. I feel it's a very good deal.
Featured image credits; the independent