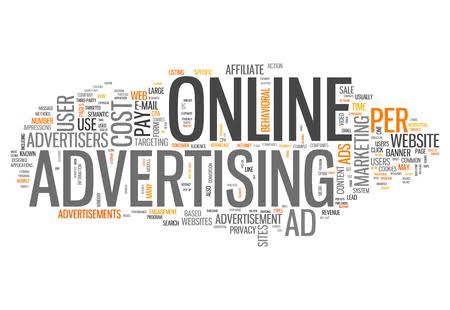 Two court judgements have previously said it is illegal for APCON to go ahead with its plans.
Operational rights of the Advertising Practitioners Council of Nigeria has been under dispute as most advertisers resort to litigation.
According to techcabal, the first court case was in 2010, between APCON and the Registered Trustees of International Covenant Ministerial Council & Ors. (RTICM). APCON wanted RTICM, who was an advertising practitioner, to submit its advertisements to the regulator for vetting before it publication. Instead, RTICM filed a lawsuit challenging the regulator's powers to enforce APCON membership rules on non-advertising practitioners.
In its judgement, the Federal High Court Abuja Division ruled that APCON has no right to compel non-advertising practitioners to observe its rules even those stipulated in its 1988 Act.
In a somewhat hilarious judgement of the presiding judge Justice Peter Odili (JSC). He said,
"What the Appellant [APCON] seem to be after is to force into membership of the advertising practitioners, persons or bodies or establishments who have neither the inclination nor the interest to become same," he wrote.
He added that APCON "is better advised to keep its tentacles within its authorized membership and leave well alone persons not within their scope or profession."
The second case with MIC Royal Ltd took place in 2014. APCON slammed the registered funeral company MIC Royal Ltd a fine of #500,000 for posting an advertisement on punch newspaper on May 29, 2014, without following its rules.
MIC Royal however did not receive the news in good faith and challenged the decision in court, arguing that since it was not an APCON member or an advertising practitioner and had no intention to be one, APCON rules did not apply to it. It lost the initial trial on December 4, 2014, as reported in a blog by Banwo and Ighodalo.
However, in the appeal that followed, the Appeal Court ruled in favour of the company. The judges wrote that it is "clearly wrong" that "a person not engaged in the practice of the profession of Advertising can be regulated by the provisions of the APCON Act."
Both rulings translates that APCON has no legal backing to regulate online advertisement on social media and advertising practitioners that are not registered with it.
APCON is however not giving up on the matter. It has seemingly chosen to remain deaf to the law while broadening its regulatory target. And has started serving violation notice to advertisers on social media.
But in a phone call with TechCabal, APCON's legal officer, Barr Chukwudi Ezeaba, disclosed that the agency is appealing the cases. He disclosed that they will continue serving violation notice while awaiting the court's final decision. "You know how appeals go, it is a process. But as soon as that is done, we will begin" full implementation.
People are particularly concerned that APCON wants people to pay ₦25,000 ($68.87) to vet their adverts before they can go live on social media.
Furthermore, the review process is time consuming since the review panel only meets twice a month. There is an option to "accelerate the process", but that is an expensive route. According to APCON's own rulebook, to accelerate things, people have to pay between ₦150,000 ($413) and ₦280,000 ($771).
When asked if APCON will review these fees to accommodate digital realities, Ezeaba said "if there is a need for a review, definitely it will be reviewed." He added that the fee "before it wasn't ₦25,000. It might still come down." But he shared that there is no plan to review this presently.
"The level of compliance with this [the current fee] will help in us getting the assessment and will help us look at the factors as a whole so that we can improve the industry," Ezeaba added.