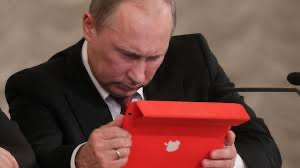 Russian authorities are beefing up security as it bans her government employees from using Apple devices for official state use. The ban comes after Russia's Federal Security Service (FSB) claimed at the beginning of June it had uncovered a "spying operation by US intelligence agencies" involving Apple devices.
According to the Financial Times report on Monday, the country's trade ministry will prohibit the use of iPhones for all "work purposes." This also means they could be used for personal purposes too.
The Federal Security Service said thousands of iPhones, including those in use by the country's diplomatic missions in NATO countries, had been "infected" with monitoring software. Adding that Apple had worked closely with US signal intelligence to provide agents "with a wide range of control tools."
Although Apple denies these claims as there were no evidence to support it.
Also recall how The US banned china's Huawei phones for impacting national security which led the country to reducing its dependency on the US tech. Same applies here as Russia is also trying to reduce its dependence on foreign-made tech.
featured image credits, Apple Insider