*Apple introduced a new Air drop feature called NameDrop to its recently released iOS 17 which can easily share your phone numbers, photos and email addresses by a phone gesture. Here's what I mean: You can do this by just bringing your devices together and  boom you're already on your way exchanging phone numbers, newly taken photos, email addresses as opposed to the older way of typing ing in new phone numbers with your phone, or trying to send newly taken photos via WhatsApp. Isn't that crazy? This can be achieved on your iPhone and Apple Watch.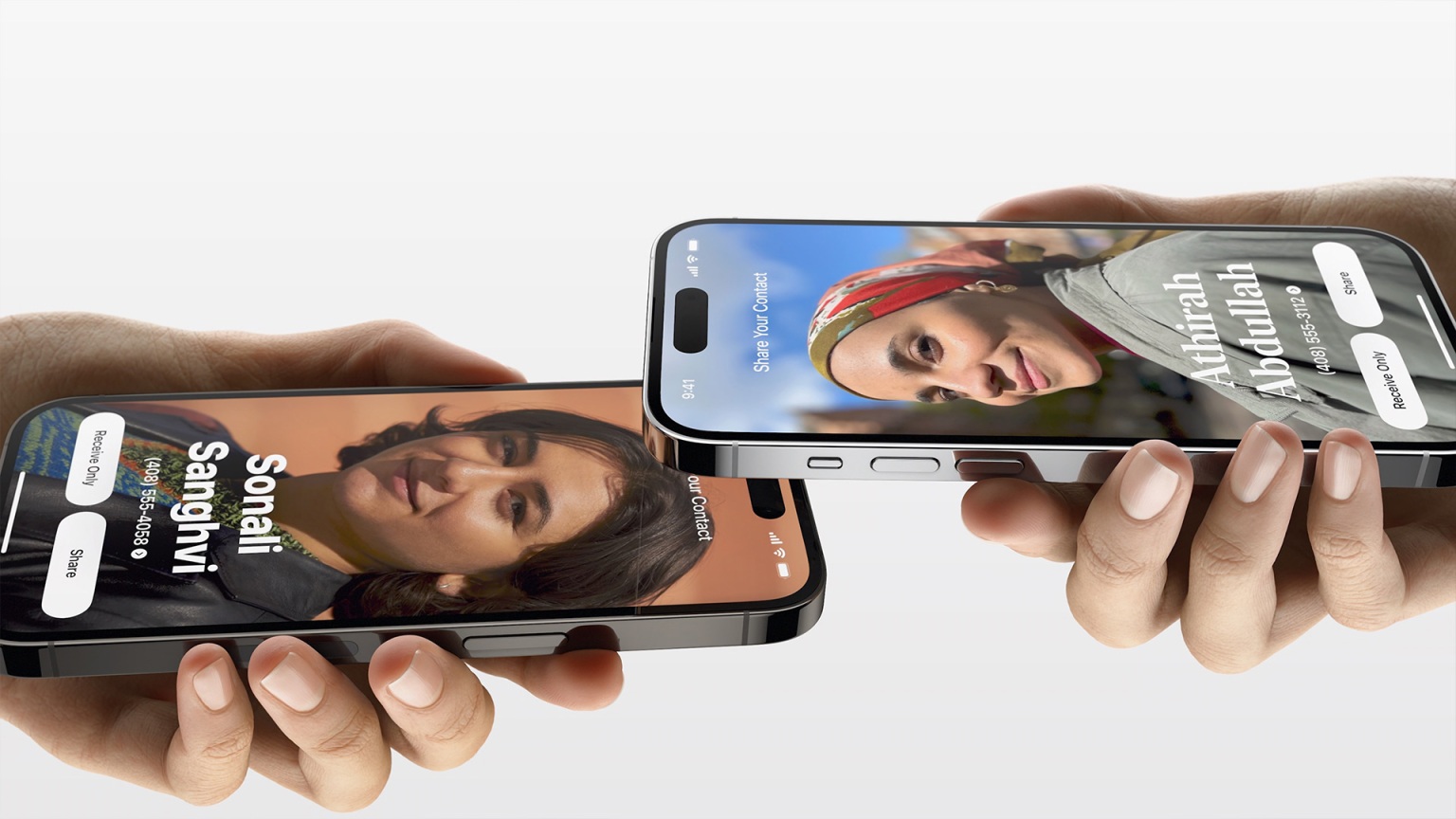 According to the company, "We're also using this same gesture to make it easier than ever to AirDrop content and even kick off shared experiences," said Craig Federighi, Apple's senior vice president of Software Engineering, during the event. "When you want to share the stunning photos you took on your latest adventure, just bring your phones close together."
*iOS 17 Standby view: Now you can use your iPhone like a desk side clock. Thanks to the new "standby" view in iOS 17. The standby view enables you to maximize your iPhone idle and night charging time. Here's how: normally when you put down your phone, you can see the time on your phone or an alarm. But now you can personalize what's on the display. With Standby you can use your iPhone as a dynamic photo slideshow device to show some of your best shots and refresh them regularly. At the office, Standby can turn your iPhone into a calendar with your upcoming events. These are ways you can maximize your phone charging or idle time.
*Auto correct feature has been upgraded using AI: Autocorrect in iOS is set to vastly improve — thanks to AI. Apple at the WWDC Apple event announced that predictive words and phrases could be more accurate going forward. Adding that with the integration of AI, it can accurately predict even your swear words. We're in for an interesting ride. This feels like fun.
*Another feature is the cancellation of "Hey " from the word "Hey Siri" when communicating with Apple's smart assistant via voice: So when next you want Siri to do something for you just say "Siri", and drop all of the formalities says Apple.
Car owners aren't left out in the sharing and collaboration games: When iPhone users connect to CarPlay, new Apple SharePlay features enable passenger to connect their iPhone, also, to play music.
*Airpods: Apple's AirPods are improved now with AI integrations for better user experience, according to Apple at the WWDC conference. Now, Apple's noise cancellation features on AirPods are quite convenient for tuning out crying babies on airplanes or cock crows in your neighborhood. However, if you're using noise cancellation while walking down the street, you might want to be a bit more aware of your surroundings. Not to worry, With the new Adaptive Audio feature, AirPods can blend active noise cancellation mode and transparency mode to make it easier to use noise cancellation features while on the go. Using machine learning, the AirPods will attempt to identify when it hears noise you don't need to hear (like a loud lawnmower), as opposed to sounds you probably want to hear (a friend trying to talk to you).
*Apple TV: Apple has moved beyond its phone to TV. The iPhone maker is bringing FaceTime to your television. If you have Apple TV, look out for this new feature. How this works: This will use Continuity Camera on an iPhone or iPad to double as a webcam and will also use Center Stage, Apple's AI-powered tech that adjusts the iPhone's and iPad's front-facing camera in video apps, to frame you while you look at the TV.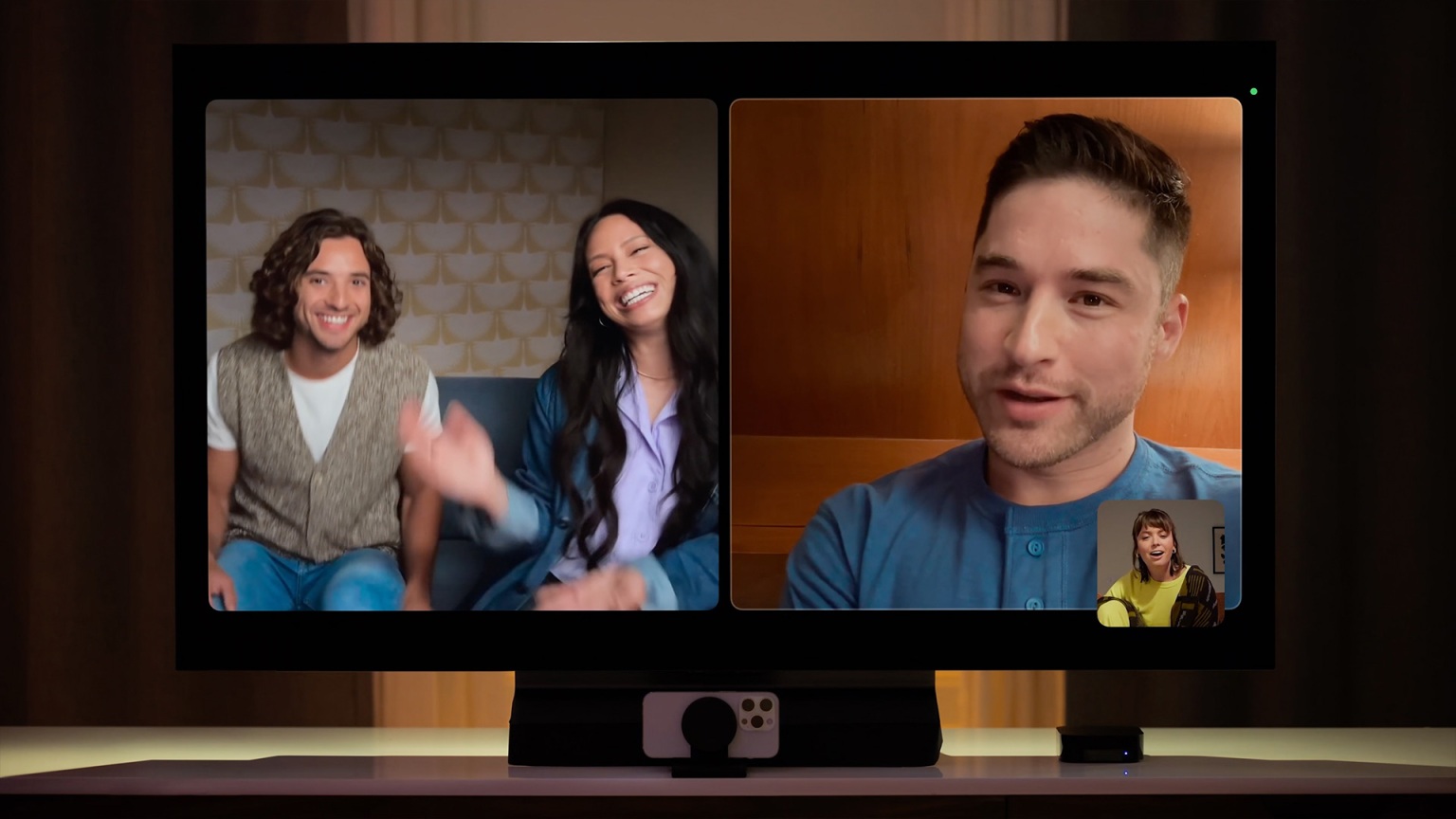 Here's another big one: Vision Pro AR headset! It has a fully 3D interface, controlled by eyes, hands, and face.
Unlike what the 3D headset is primarily known for, this vision Pro AR headset seems to be focused more on work other than play:on things like email other than gaming.