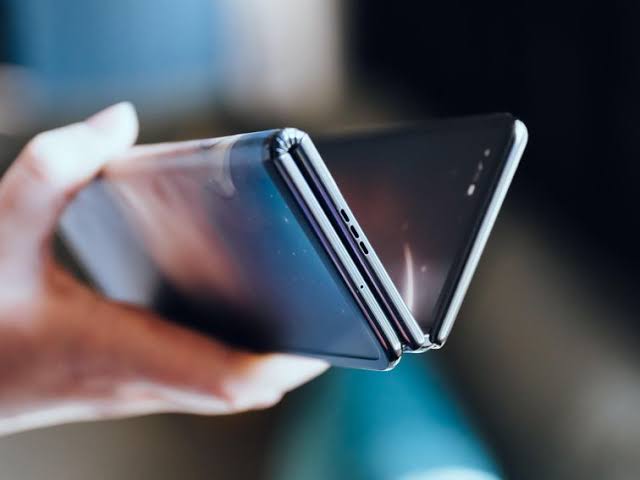 Yesterday, the first trifold phone prototype was revealed to the public. It was released by the mobile phone company TCL.
The trifold phone has a unique triple folds that stretches beyond a phone, phablet, into a tablet. It has a 10-inch screen which is bigger than a full-size 9.7-inch iPad. It obviously has an appearance of a wallet. 
Although it is still in its prototype stage, it's a proof of concept, and we can only begin to imagine what unique styles, savour it'll bring to the mobile phone experience that differs from the Galaxy Fold or Huawei Mate X
But, tablet experience will definitely be a commonplace with the trifold phone alongside other added capabilities. The trifold also appears heavier when folded and might pose a bit of discomfort to the user
TCL has yet to say what the phone's name will be until it's fully released to the market.
Meanwhile, in early February 2020, there was a leak concept of a sliding, rollable phone (which wasn't actually a functional device, but rather a dummy unit, complete with a paper screen). But contrary to the public's expectation, the company has shocked us yet again with an endearing trifold phone.
However, some thoughts feel the burden of unfolding the trifold phone should be taken off the users by attaching an automatic press button.
What do you think about TCL's Trifold phone?